Application Note: How to quantify GDOES depth profile data using XRF
Click below to download this Application Note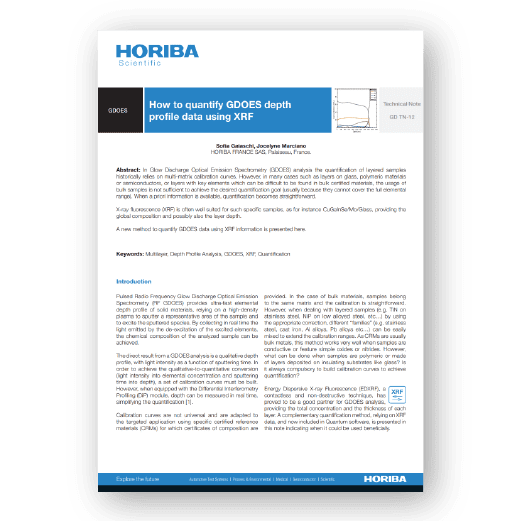 In Glow Discharge Optical Emission Spectrometry (GDOES) analysis the quantification of layered samples
historically relies on multi-matrix calibration curves. However, in many cases such as layers on glass, polymeric materials
or semiconductors, or layers with key elements which can be difficult to be found in bulk certified materials, the usage of
bulk samples is not sufficient to achieve the desired quantification goal (usually because they cannot cover the full elemental
range). When a priori information is available, quantification becomes straightforward.
X-ray fluorescence (XRF) is often well suited for such specific samples, as for instance CuGaInSe/Mo/Glass, providing the
global composition and possibly also the layer depth.
A new method to quantify GDOES data using XRF information is presented here.