Choosing the Right Surface Imaging Technique
Click below to download this eBrief.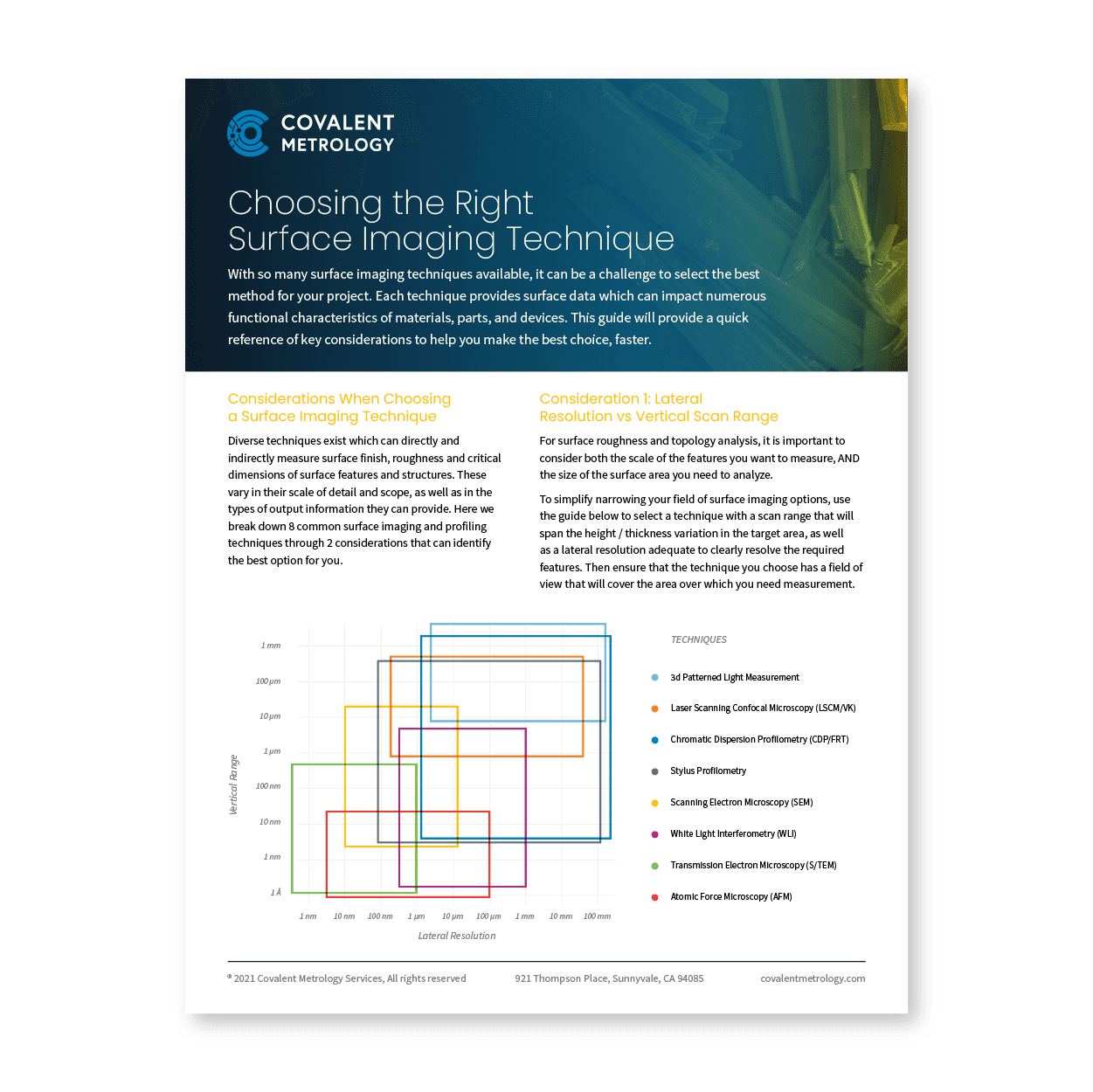 Contact Us for More Information on These Services
Covalent Metrology's suite of surface imaging instruments support critical dimension analysis on samples from sub-micron-scale devices through to centimeter-scale mechanical parts. Some of these systems also incorporate supplementary measurement accessories that facilitate integrated element analysis (via Energy Dispersive Spectroscopy on all available electron microscopes) and nanomechanical testing (via specialized probes available on the Anton Paar Tosca AFM).
Using these cutting-edge instruments, Covalent's team of experts deliver affordable, impactful imaging and profilometry analysis with fast turnaround times.