Energizing Research in Battery Performance with Advanced AFM
Modern day battery technologies are constantly improving. In addition to broader efforts to increase life-span and energy density, batteries are also diversifying to support a broadening array of applications: photovoltaics and green energy installations, consumer electronics, electric vehicles, railway industries, manufacturing sectors, and more. In a recent market analysis report, Grand View Research projected that the global lithium-ion battery market alone – valued in 2019 at $32.9 billion – would be growing at a compound rate of 13.0% year-over-year from 2020 to 2027 [1].
It begs the question: how is battery performance optimized? And more relevantly: how have contemporary materials characterization methods evolved to support this fast-growing industry?
Next on Covalent Academy, we set off to answer those questions. In particular, the upcoming webinar event will take a deeper look into advanced Atomic Force Microscopy (AFM) methods for optimizing battery performance.
Guest speaker Dr. Nate Kirchhofer, an Applications Scientist at Asylum Research will be breaking down some of the exciting advances in AFM instrumentation that dial in to the unique needs of contemporary battery research. He'll describe the challenges that these advancements addressed, and the new insights you can access through AFM analysis.
This Webinar Will Answer:
What processes and properties of batteries can be optimized to improve performance?
Which of these key performance factors can you investigate using Atomic Force Microscopy (AFM)?
How does AFM work?
How have advances in AFM technology overcome past challenges in battery characterization?
What is operando battery analysis? How is it performed using an AFM?
What makes operando characterization so valuable to battery performance optimization? What questions can it help you answer?
Our esteemed guest speaker will be available for a live Q&A session after the event to answer any of your lingering questions. Registrants will be able to access a recording of the webinar, as well as the presentation slides, through our Community Portal after the event.
Access in the Portal
About the Speakers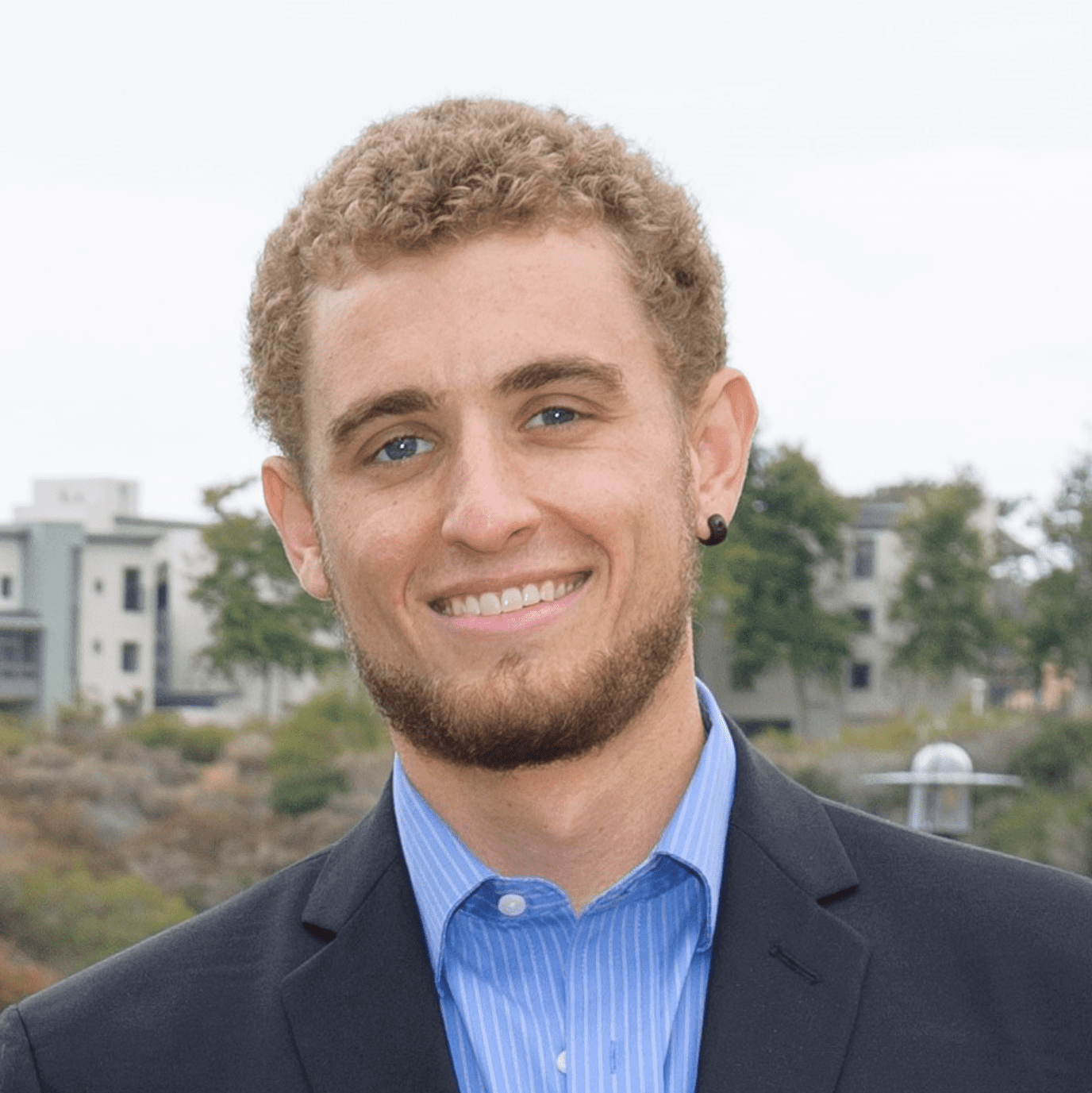 Dr. Nate Kirchhofer
Dr. Nate Kirchhofer is a Physical (Nano-) Electrochemist and Applications Scientist at Oxford Instruments Asylum Research. He has a PhD in Materials from the UC Santa Barbara, with more than ten years research experience and numerous peer reviewed publications. One of his primary goals is to help researchers analyze cutting edge electrochemical systems—like batteries!
About Covalent Metrology
Covalent Metrology is a disruptive analytical services laboratory and platform based in Sunnyvale, California. Its mission is to help companies who use advanced materials to get better data and insights more easily and affordably to facilitate faster development and production. Covalent is dramatically changing the characterization and imaging landscape by combining transparent pricing, data platforms, and top-notch customer service with world-class scientists, state-of-art tools, and strategic partnerships.
Covalent now has over 500 customers in 20+ industries.
Learn more at: https://covalentmetrology.com