Characterization of Climate Beneficial Materials by Gas Sorption
Gas sorption analysis helps to drive rapid advancement and commercialization of innovative materials and climate solutions. It is used to track and control the quality of raw materials, and to optimize performance in products related to many climate applications.
In this webinar, guest speaker Martin Thomas, PhD, from Anton Paar will be exploring a variety of these applications of advanced gas sorption techniques, such as: cryogenic analysis for clean battery materials, high pressure gas sorption to probe greenhouse gas sequestration materials and fuel cell and hydrogen storage materials, and reactive gas chemisorption to analyze environmental catalysts.
This Webinar Will Answer
How does gas sorption analysis work?
What material properties can gas sorption be used to measure?
Why is gas sorption analysis advantageous for product research relevant to climate change and sustainability?
What are some advanced modes of gas sorption analysis that have emerged recently? Why are these methods valuable, and what new insights can they unlock?
Total Specific Surface Area and Its Value for Materials Research
The true surface area of a solid or semisolid sample affects its electrochemical, physical, and mechanical response properties. For samples with gas-reactive surfaces such as catalysts, energy storage, and gas sequestration materials, surface area is a key performance parameter, quantifying the total available space where the desired reactions can occur. Climate research and green energy initiatives are fueled by innovation on materials like these, and gas sorption techniques are perfectly suited to optimizing them.
Gas sorption techniques (also called gas adsorption or BET analysis) provide efficient, highly reproducible measurements of pore size distribution and total BET surface area of materials. Advanced gas sorption methods can also evaluate chemically reactive surface area, total active metal area, crystallite size and dispersion. By integrating this analysis into materials research, engineers and scientists can better optimize climate technologies with quick and reliable quality feedback.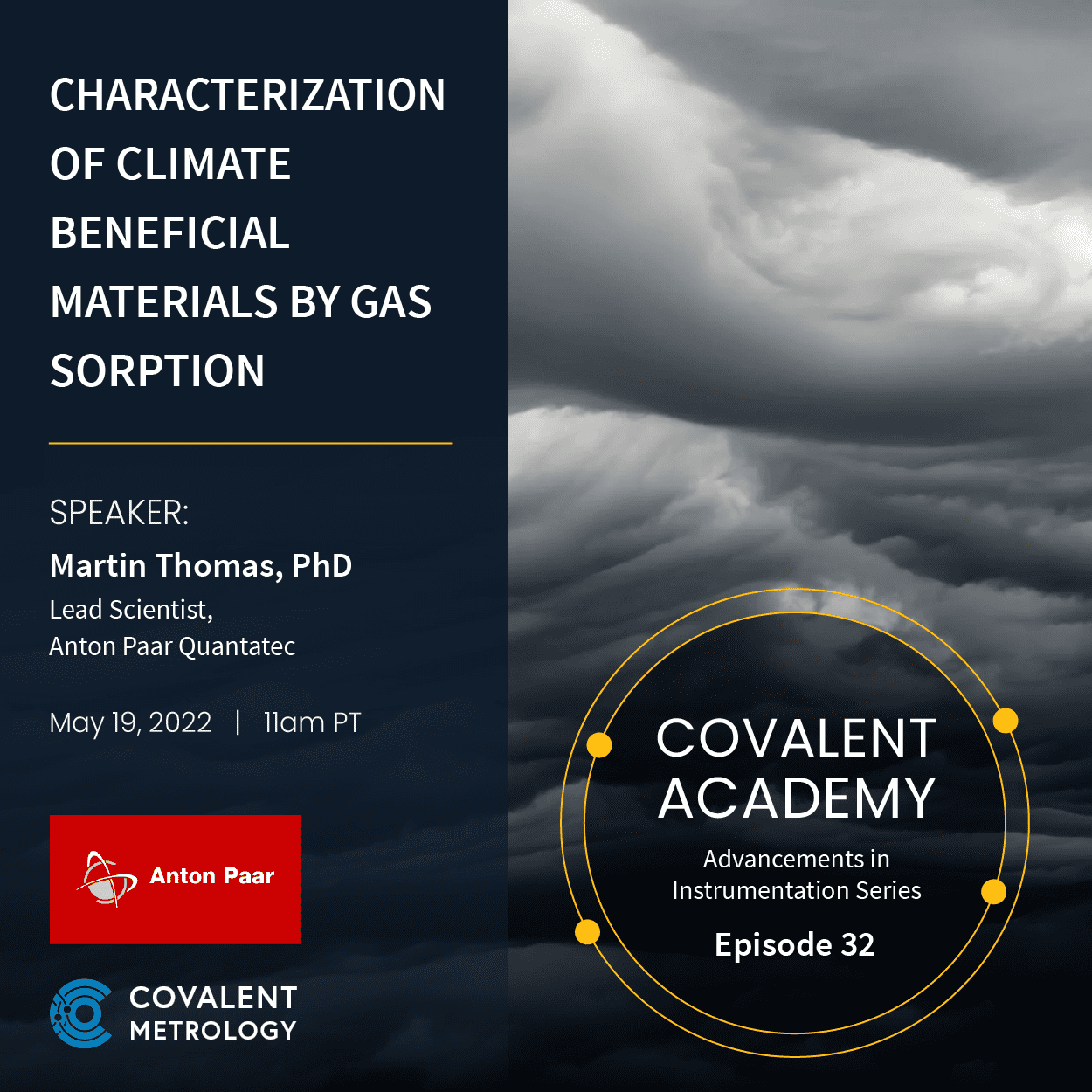 Access in the Portal
About the Speakers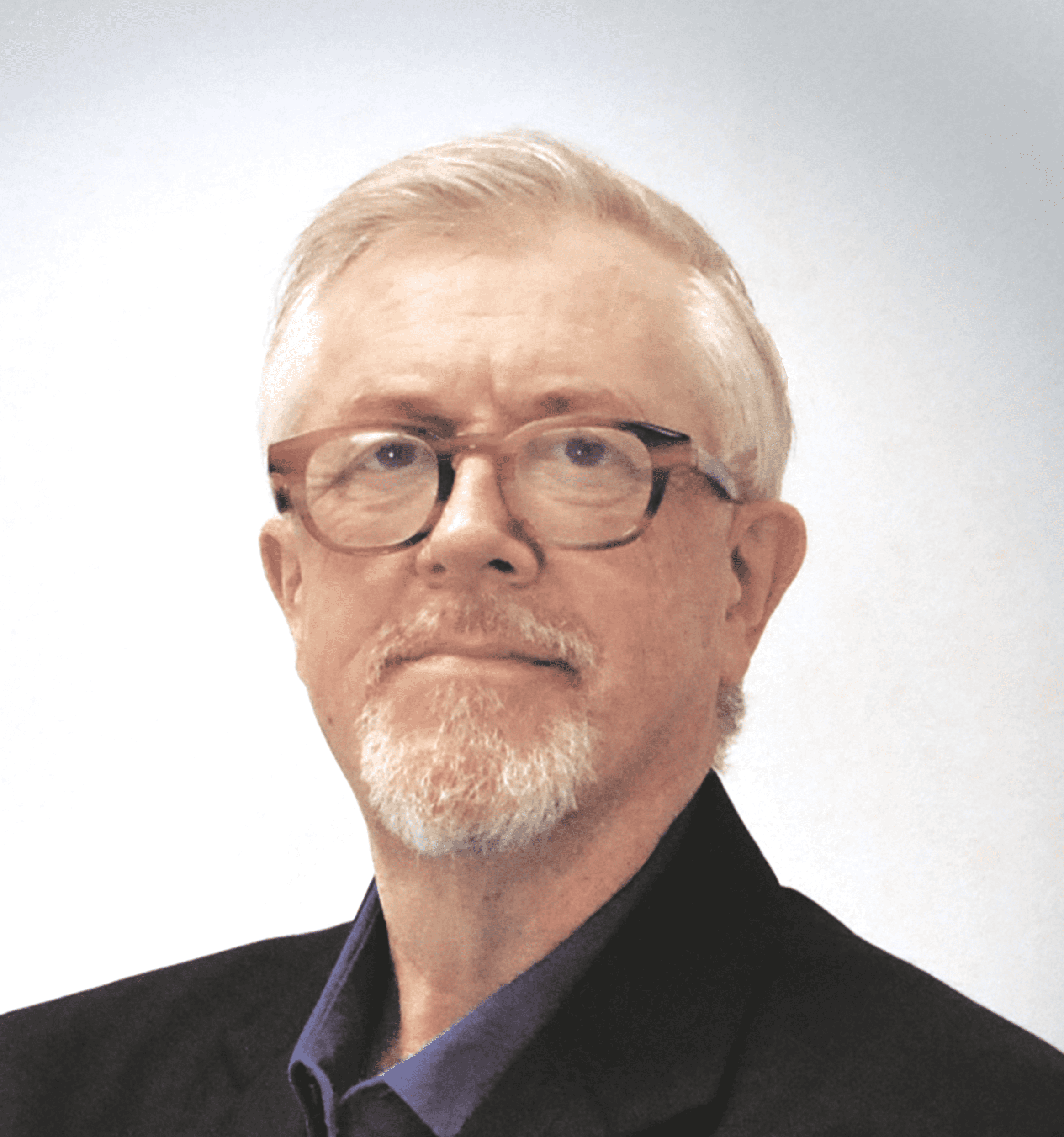 Martin Thomas, PhD
Martin Thomas, Lead Scientist at Anton Paar Quantatec.  PhD in physical/inorganic chemistry, and more than 38 years' experience in the characterization of porous materials. Co-inventor of nine patents in this field, and co-author of Characterization of Porous Solids and Powders: Surface Area, Pore Size and Density (Springer).
About Covalent Metrology
Covalent Metrology is a disruptive analytical services laboratory and platform based in Sunnyvale, California. Its mission is to help companies who use advanced materials to get better data and insights more easily and affordably to facilitate faster development and production. Covalent is dramatically changing the characterization and imaging landscape by combining transparent pricing, data platforms, and top-notch customer service with world-class scientists, state-of-art tools, and strategic partnerships.
Covalent now has over 500 customers in 30+ industries.
Learn more at: https://covalentmetrology.com