Laser Ablation Inductively Coupled Plasma Mass Spectroscopy (LA-ICPMS): Not Just Rocks
Recent advances in laser ablation technology have broadened the scope and utility of LA-ICPMS to new fields of both research and industry. Today's laser ablation systems provide flexible elemental analysis and can perform rapid depth-profiling analysis with nanometer-scale vertical precision. As a result, LA-ICPMS is blossoming into new applications in biomedical research, electronics, and materials science (among others).
In this webinar, guest speaker Lucas Smith from Teledyne CETAC will clarify the mechanisms and theory behind LA-ICPMS, discuss the enhanced capabilities available on modern instruments, and examine case studies from industry. Join in to learn more about this increasingly popular technique, and find out how you can benefit from its fast, flexible, and accurate elemental analysis.
This Webinar Will Answer:
How does LA-ICPMS work?
What are the advantages to Laser Ablation systems? What kinds of analysis do they allow you to perform?
What advances have been made to modern Laser Ablation systems? Why are these important?
How is LA-ICPMS used in industry today?
Beaming Out of the Stone Age
Laser ablation (LA) inductively coupled plasma mass spectroscopy (ICPMS) has been a staple analytical technique among geologists for decades as a result of its efficiency and accuracy for depth profiling and bulk chemical analysis; however, LA-ICPMS suits far more than just rocks. Modern LA-ICPMS tools can be used to perform quantitative or qualitative element analysis on nearly any solid material. This exceptional flexibility has adapted the technique to meet numerous new application areas.
What makes the technique particularly valuable to industrial applications is its speed. With contemporary high-power, high-precision lasers, laser ablation systems can perform surface or bulk analysis with unprecedented efficiency. In this webinar, explore the ways LA-ICPMS can accelerate your analytical chemistry workflows.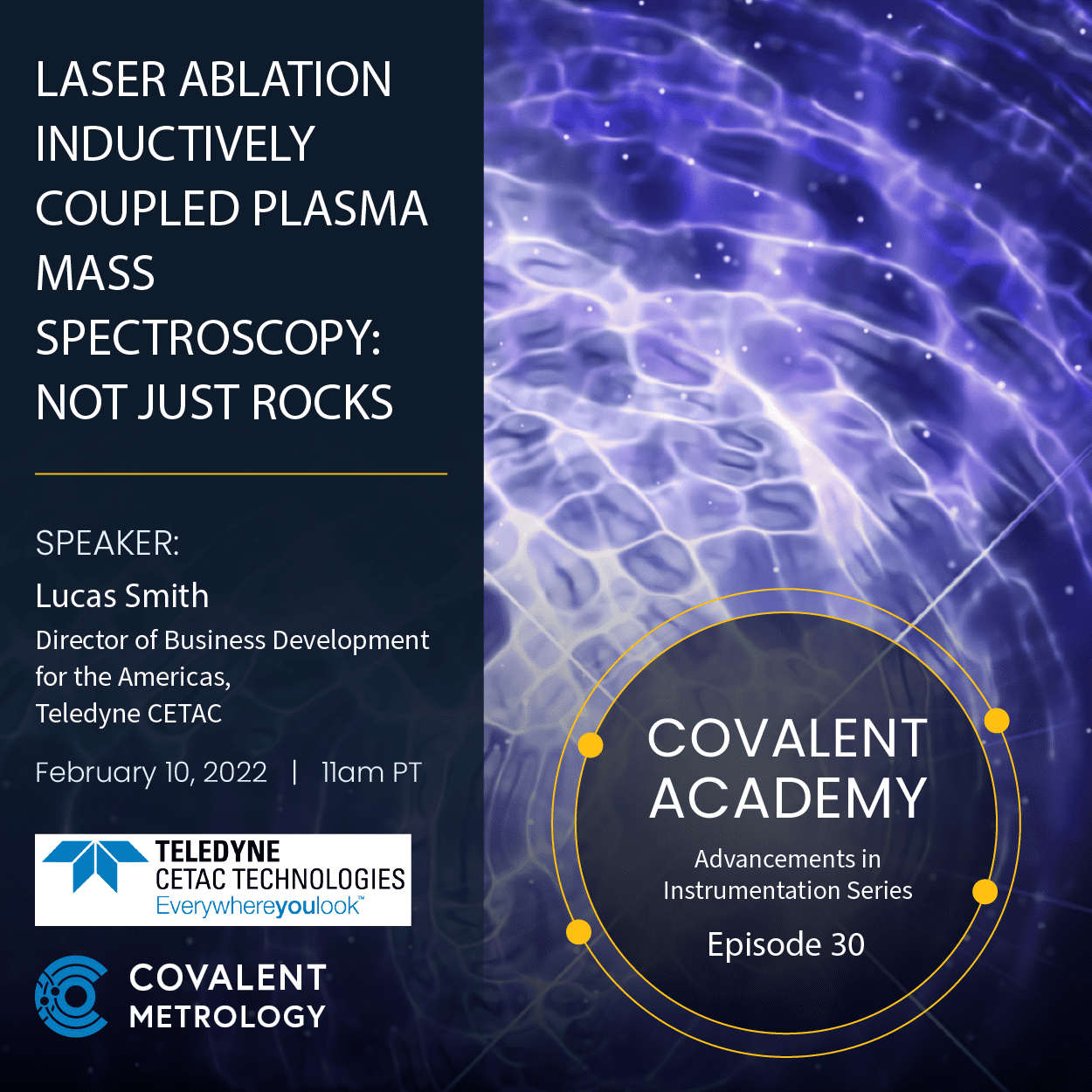 Access in the Portal
About the Speakers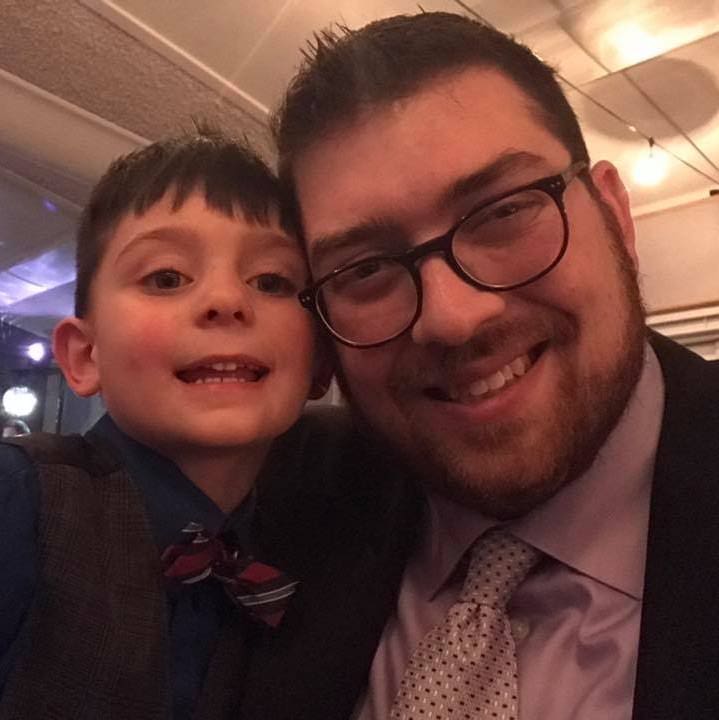 Lucas Smith
Lucas Smith is the Director of Business Development for the Americas and is responsible for managing laser opportunities and customer relationships throughout the Western Hemisphere.  Lucas holds degrees in microbiology and biochemistry from The University of Michigan (Go Blue!) and has been a member of the Teledyne team for just over 7 years.  Prior to joining Teledyne Lucas held a variety of roles at Pfizer Pharmaceuticals and LECO Corporation while also having performed mobile analytics for the US Navy & Airforce.
About Covalent Metrology
Covalent Metrology is a disruptive analytical services laboratory and platform based in Sunnyvale, California. Its mission is to help companies who use advanced materials to get better data and insights more easily and affordably to facilitate faster development and production. Covalent is dramatically changing the characterization and imaging landscape by combining transparent pricing, data platforms, and top-notch customer service with world-class scientists, state-of-art tools, and strategic partnerships.
Covalent now has over 500 customers in 30+ industries.
Learn more at: https://covalentmetrology.com