Meet the Onyx EDXRF: High-Speed Analysis of Micron-scale Features and Devices
Next up in our Advancements in Instrumentation webinar miniseries, we'll explore the breakthrough capabilities in micro-EDXRF analysis made possible by the new Rigaku Onyx micro-spot Energy-dispersive X-ray Fluorescence Spectroscopy (ED-XRF) system: coming soon to Covalent.
The event will be aired live at 11am PDT on July 23, 2020.
Join in to learn how micro-spot ED-XRF is used to analyze thin film properties and surface chemistry with micron-scale accuracy, and how the uniquely hybridized optical-microscopy and XRF sensor technologies of the Onyx deliver rapid, high-impact data with ease.
This talk, given by Brad Lawrence of Rigaku, will highlight the utility of micron-scale beam spot in ED-XRF and showcase example applications which demonstrate the Onyx's specialized advantages for semiconductor and device manufacturing and processing.
What is ED-XRF? How is it different than WD-XRF?
How does ED-XRF quantify elemental composition?
How can it be used to measure film thickness?
What is the Onyx? Why does micron-scale spot-size matter?
Why use hybrid sensor technologies on an ED-XRF instrument?
Brad Lawrence, as well as a panel of our experts on this subject, will be available to answer questions during a Q&A session at the end of the hour. A recording of the episode, as well as slides and Q&A, will be made available for download after the event through the Covalent Community.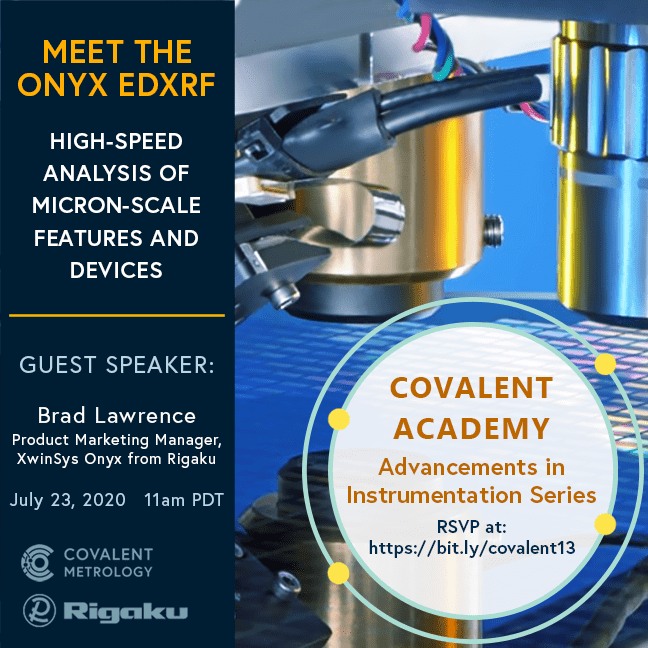 Access in the Portal
About the Speakers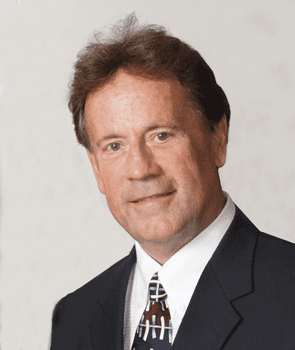 Brad Lawrence
Brad Lawrence, Rigaku's product marketing manager for the XwinSys Onyx, has worked in the semiconductor industry most of his career, specializing metrology using light, electron and x-ray optics. Mr. Lawrence is also a regional sales representative with Rigaku.
Beginning his career as a nuclear submarine engineer with the United States Navy, Mr. Lawrence completed his undergraduate studies and went on to organize a surface analysis lab at Hughes Aircraft in Santa Barbara featuring SEM/EDS and X-ray Crystallography supporting military and satellite imagers. He later worked for a highly successful Israeli startup that revolutionized CD-SEMs and Review SEMs and was eventually acquired by Applied Materials, spawning the PDC Division. Since this period, Mr. Lawrence has worked in the international sales and marketing of metrology and inspection products.
Find Brad on LinkedIn
About Covalent Metrology
Covalent Metrology is a disruptive analytical services laboratory and platform based in Sunnyvale, California. Its mission is to help companies who use advanced materials to get better data and insights more easily and affordably to facilitate faster development and production. Covalent is dramatically changing the characterization and imaging landscape by combining transparent pricing, data platforms, and top-notch customer service with world-class scientists, state-of-art tools, and strategic partnerships.
Covalent now has over 500 customers in 20+ industries.
Learn more at: https://covalentmetrology.com