NanoSIMS: High Sensitivity Imaging Analysis for Devices
Nanoscale Secondary Ion Mass Spectroscopy (NanoSIMS) is a unique analytical method which combines the extremely high sensitivity and mass resolution of SIMS with an improved optical design that facilitates high lateral resolution (as low as 50 nm): up to 50 times greater than conventional SIMS. This facilitates targeting of microscopic grains and structures in materials and devices, enabling the use of SIMS analysis in previously inaccessible sample types. Beyond point-analysis on these features, NanoSIMS can also yield high-resolution imaging analysis that allows experts to profile and map elemental distribution.
In this webinar, guest speaker, Dr. Junichiro Sameshima from Toray Research Center, will present an in-depth introduction to NanoSIMS analysis. Join in to learn about the exclusive capabilities of this technique, and to see examples of how it can be used in industry to investigate advanced materials and devices.
This Webinar will Answer:
Why is NanoSIMS an important technique?
How does NanoSIMS compare with conventional SIMS and other surface analysis methods?
When and how is NanoSIMS used for semiconductor device research?
What are other application areas for NanoSIMS?
The Big Impact of a Tiny Spot Size
Secondary Ion Mass Spectroscopy (SIMS) has been a pivotal fixture in surface chemical analysis for decades, owing to its tremendous elemental sensitivity, dynamic range, and mass resolution. These features allow SIMS to detect parts-per-billion (ppb) concentration-levels of contaminants and impurities in a matrix, or to perform precise isotopic analysis of any elemental species from Hydrogen through Uranium. Its flexibility and potency have made SIMS integral to numerous research disciplines, but the historically limited spatial resolution of SIMS diminished its utility for semiconductors and device applications.
Then came NanoSIMS.
NanoSIMS is an exclusive technique from CAMECA which uses a unique optical design that extracts signal ions from a spot only 10s to 100s of nanometers in diameter while maintaining the advantageous features of other SIMS methods. This means that the extreme sensitivity and mass resolution of SIMS can now be applied to previously inscrutable materials and samples: microelectronics, semiconductor transistors, capacitors, power grains, and more. It marks a major expansion to the analytical methods researchers and scientists can use to resolve R&D challenges.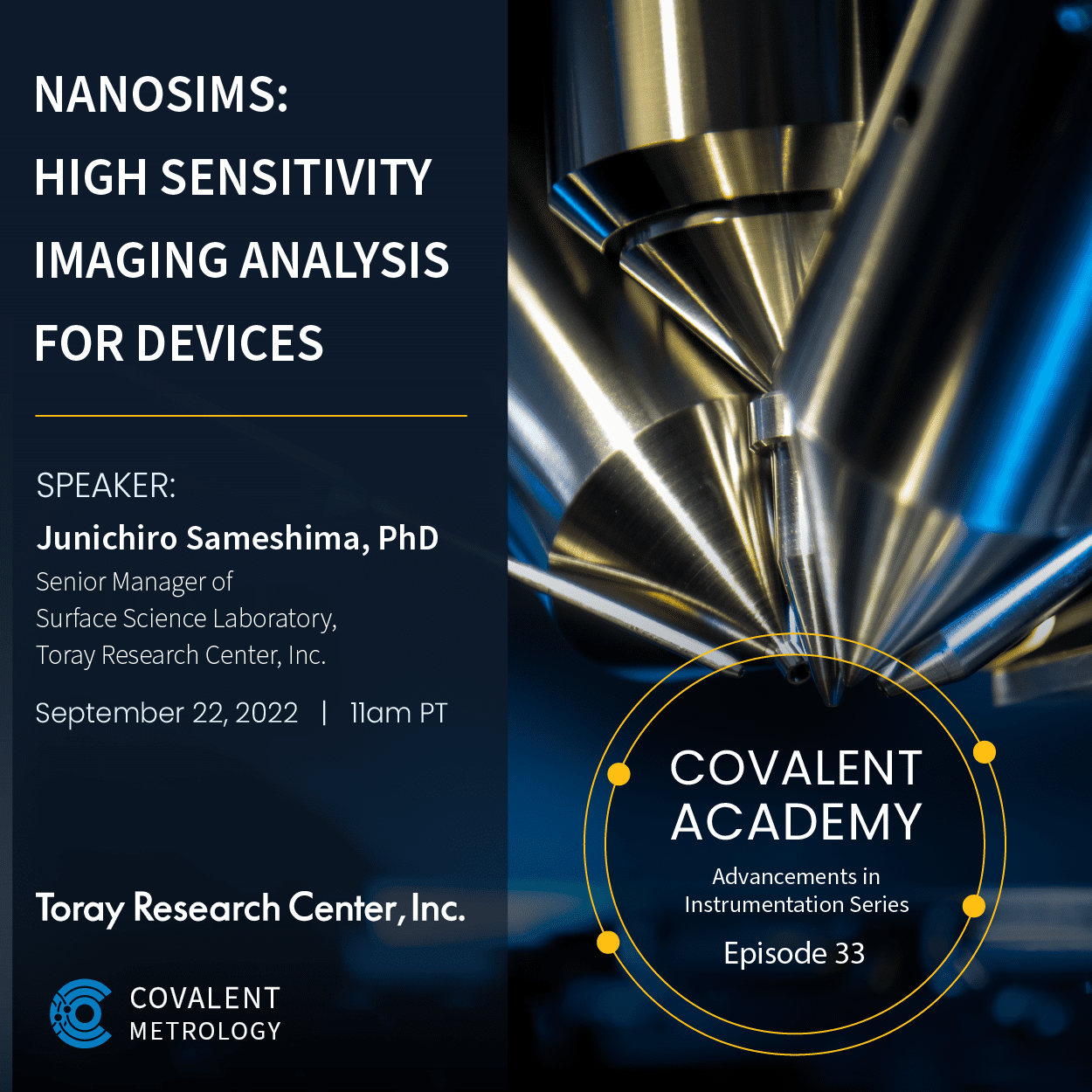 Access in the Portal
About the Speakers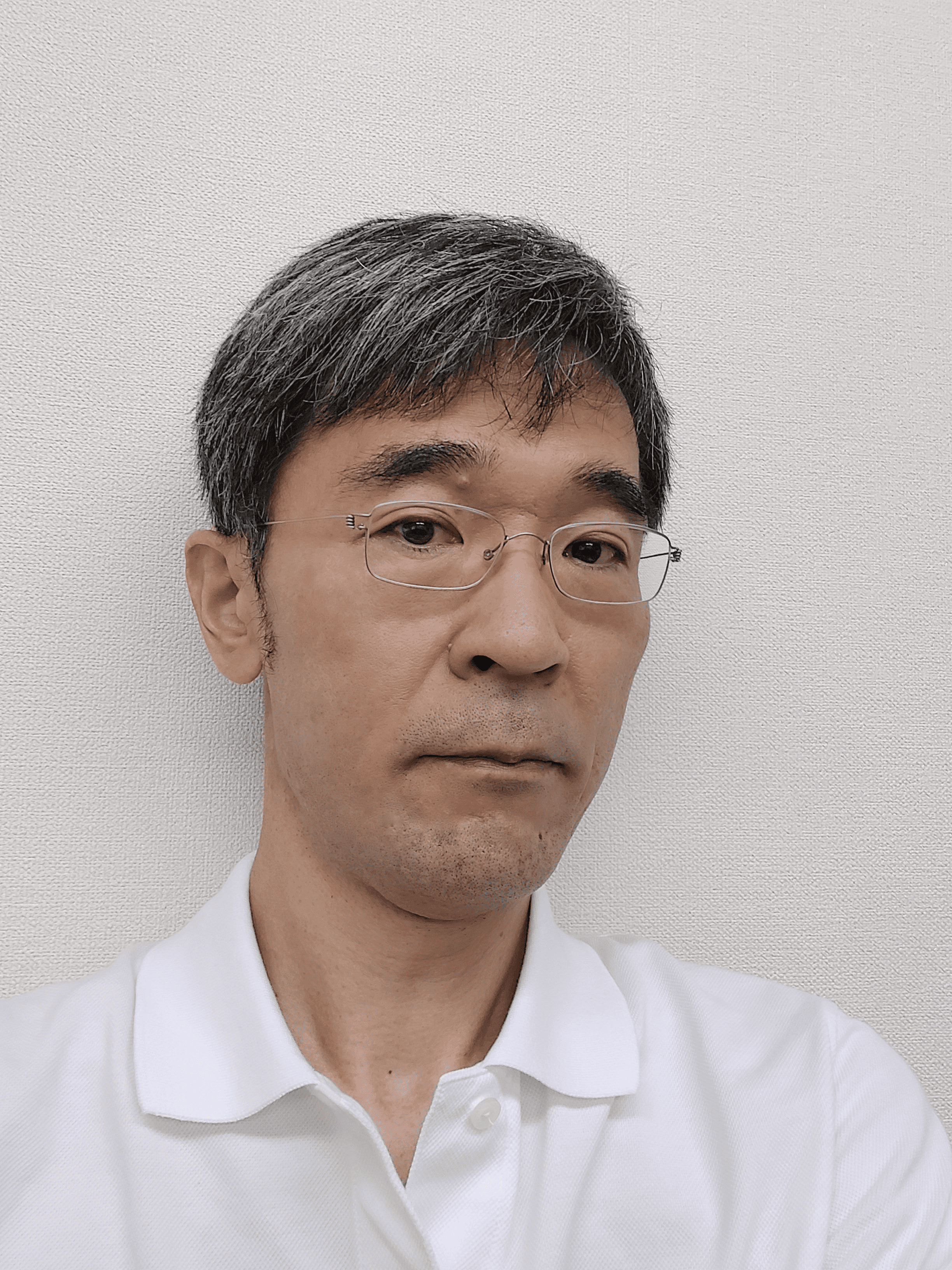 Junichiro Sameshima, PhD
Dr. Sameshima graduated with a master's degree in material physics engineering from OSAKA University in 1997 and joined Toray Research Center, Inc. in the same year. He has worked with SIMS – especially for semiconductor research – at Toray for 25 years. During this time, he completed research on the dielectric breakdown of SiO2 on SiC MOSFET relevant to defects on SiC surface within a domestic project between 2010-2011. He has managed the Surface Science Laboratory since 2012, and obtained the role of Senior Manager in 2018.
Dr. Sameshima received his PhD for "Structural analysis of SiC power device and annealing effect by Time-of-flight Secondary Ion Mass Spectrometry" from OSAKA University in 2019.
About Covalent Metrology
Covalent Metrology is a disruptive analytical services laboratory and platform based in Sunnyvale, California. Its mission is to help companies using advanced materials and nanoscale devices accelerate product development with deeper insights and better analytical data. Covalent offers comprehensive solutions and services that integrate state-of-the-art lab infrastructure, world-class experts in a wide array of analytical techniques, and modern data management and analysis.
Covalent now has over 500 customers in 30+ industries.
Learn more at: https://covalentmetrology.com