Shining a Light on Optical Modeling for Spectral Ellipsometry
Covalent Metrology invites you to attend the 14th episode of our Covalent Academy webinar series, presented by Covalent's own Dr. Max Junda (Senior Member of Technical Staff, Optical Characterization Lab).
The event, Shining a Light on Optical Modeling for Spectral Ellipsometry, will be aired live on August 6, 2020 at 11am PDT.
Spectroscopic Ellipsometry is a powerful and highly sensitive metrology technique. However, unlocking its full potential requires more than collecting sound data. Nearly all results are only obtained after fitting optical models to the measurements; a sometimes-challenging process with significant repercussions for analytical accuracy.
In this episode, we will discuss the many considerations and strategies that go into developing appropriate optical models for a variety of spectral ellipsometry applications.
Introduce optical modeling fundamentals for spectroscopic ellipsometry data: using layered structures and optical properties
Describe common challenges and how to minimize and/or overcome them
Provide tips for designing experiments to improve model accuracy
Showcase various applications featuring a range of sample types and modeling strategies
Dr. Max Junda, as well as a panel of our experts on this subject, will be available to answer questions during a Q&A session at the end of the hour. A recording of the episode, as well as slides and Q&A, will be made available for download after the event through the Covalent Community.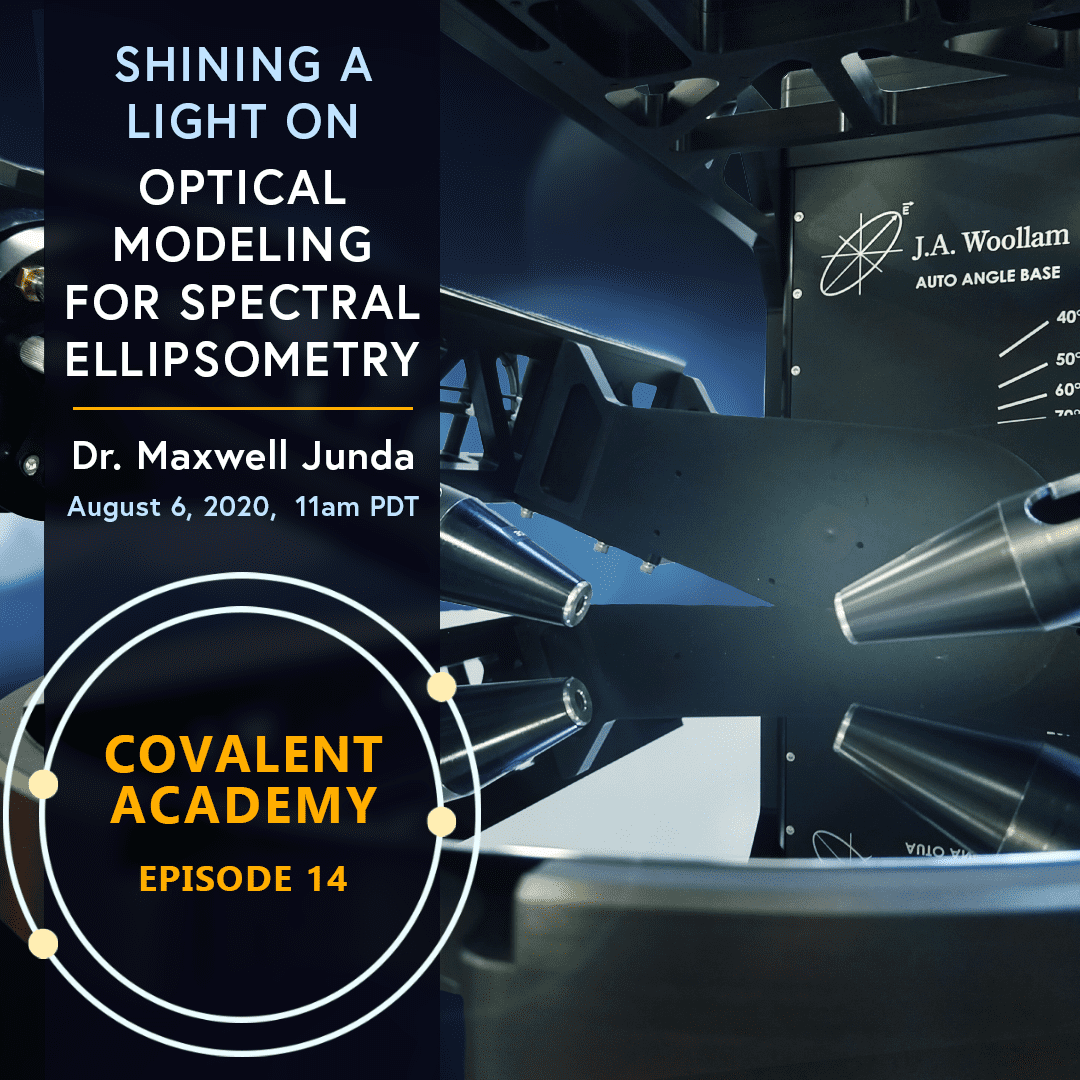 Access in the Portal
About the Speakers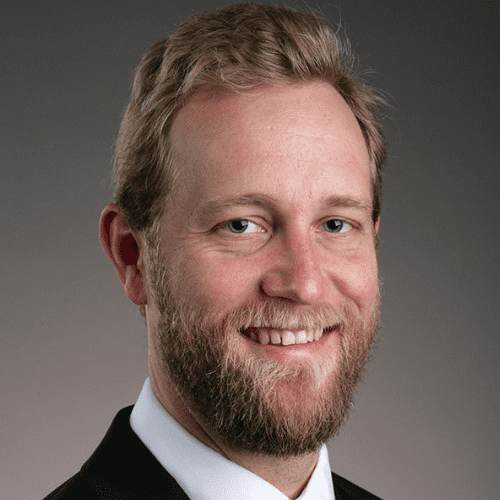 Max Junda
Max Junda currently works with a variety of optical characterization techniques including spectroscopic ellipsometry, laser confocal microscopy, chromatic confocal microscopy, white light interferometry, and patterned light 3D measurement. His primary expertise, however, is with ellipsometry having worked with instruments spanning the THz to vacuum ultraviolet spectral ranges in both in situ and ex situ measurement modes. Previous experience includes extensive vacuum deposition work for fabrication and optimization of thin film photovoltaics.
Max earned a PhD from the University of Toledo and a BS from Middlebury College, both in Physics.
About Covalent Metrology
Covalent Metrology is a disruptive analytical services laboratory and platform based in Sunnyvale, California. Its mission is to help companies who use advanced materials to get better data and insights more easily and affordably to facilitate faster development and production. Covalent is dramatically changing the characterization and imaging landscape by combining transparent pricing, data platforms, and top-notch customer service with world-class scientists, state-of-art tools, and strategic partnerships.
Covalent now has over 500 customers in 20+ industries.
Learn more at: https://covalentmetrology.com