Surface Charge on Colloids, and Beyond: The Complementarity of Solid and Solution-state Zeta Potential Measurement
In this webinar event, guest speaker Dr. Thomas Luxbacher, Principal Scientist in Surface Charge Analysis at Anton Paar, will explore the complementarity of solid- and solution-state zeta potential measurements. His talk will take you through classical and contemporary applications of these techniques, showcasing their reciprocal insights.
Through this series of case studies, you'll learn how zeta potential is used today in industry and get a sense of the interplay of solid- and solution-state measurement techniques.
This Webinar will Cover:
Case studies showcasing the utility of zeta potential measurement in industries including Biotechnology, Biopharmaceuticals, and Semiconductors and more
When and why solid-state and solution-state zeta potential measurements are measured
Why these two techniques work best together
The Yin-and-Yang of Zeta Potential Analysis
You may recognize the term "zeta potential" as a descriptive property for particles in solution. In such colloidal systems, this parameter is paramount for predicting interactions, forecasting stability or aggregation, controlling thin film formation, and optimizing formulations. Yet there is an implicit synergy often overlooked in zeta potential analysis. Colloidal particles – in suspensions, emulsions, electrolytic solutions, and more – are rarely interesting on their own. To get a complete picture of these systems, one must probe the dispersed particles and the solid surfaces they interact with.
The applications discussed in this webinar highlight the value of solid- and solution-state zeta potential measurements and exemplify this synergy. Save your spot in the live event to learn how both techniques drive innovation in major industries today.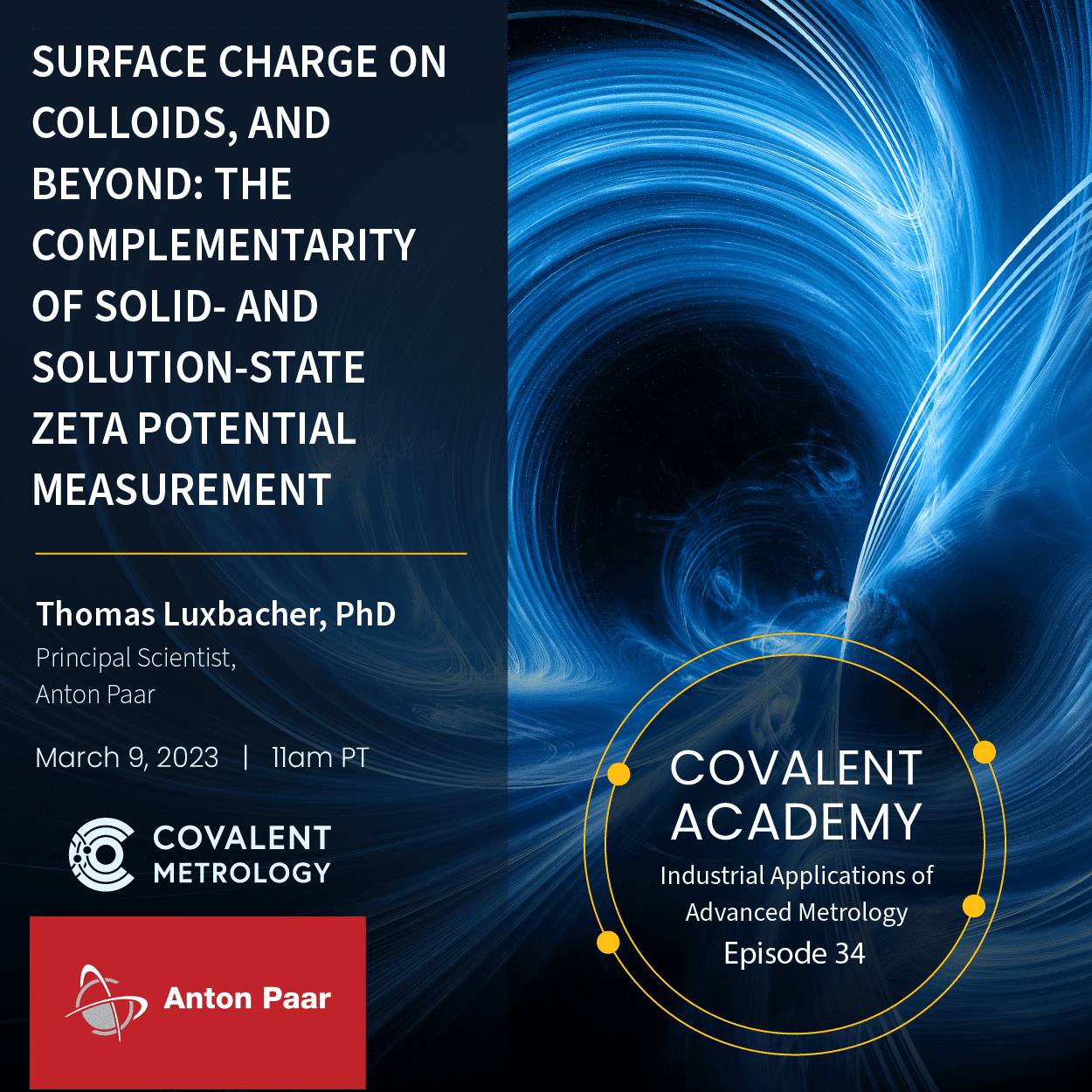 Access in the Portal
About the Speakers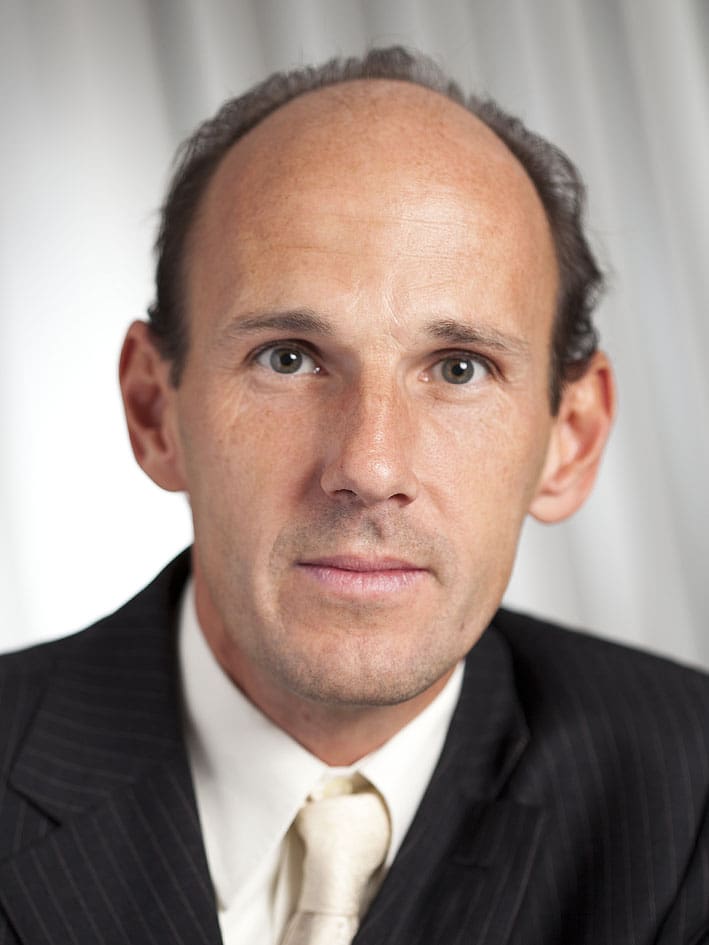 Dr. Thomas Luxbacher
Thomas Luxbacher is principal scientist for surface charge and zeta potential at Anton Paar. Prior to his present role, he was a product manager for surface zeta potential analyzers for more than 15 years. Before joining Anton Paar, Thomas gained experience in the semiconductor and automotive businesses. He received his MSc and PhD degrees in Physical Chemistry from Graz University of Technology.
About Covalent Metrology
Covalent Metrology is a disruptive analytical services laboratory and platform based in Sunnyvale, California. Its mission is to help companies using advanced materials and nanoscale devices accelerate product development with deeper insights and better analytical data. Covalent offers comprehensive solutions and services that integrate state-of-the-art lab infrastructure, world-class experts in a wide array of analytical techniques, and modern data management and analysis.
Covalent now has over 500 customers in 30+ industries.
Learn more at: https://covalentmetrology.com