Datasheet: Medical Device Characterization with the Covalent Platform
Click below to download this Datasheet.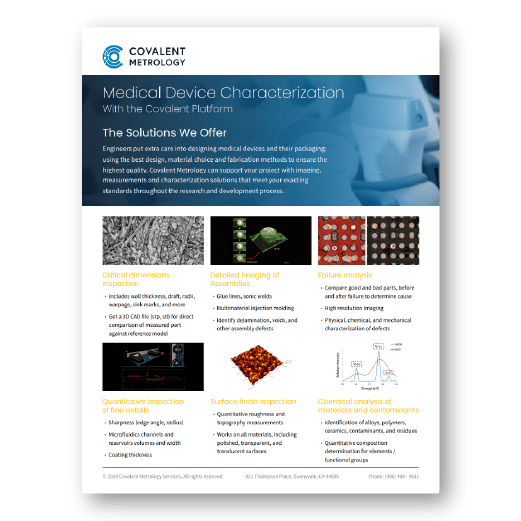 Engineers put extra care into designing medical devices and their packaging: using the best design, material choice and fabrication methods to ensure the highest quality. Covalent Metrology can support your project with imaging, measurements and characterization solutions that meet your exacting standards throughout the research and development process.
This datasheet presents an overview of the solutions and services Covalent offers for medical device characterization.
Contact Us for More Information on These Services