E-Book: Surface Spectroscopic Techniques for Chemical Analysis
Click below to download this eBook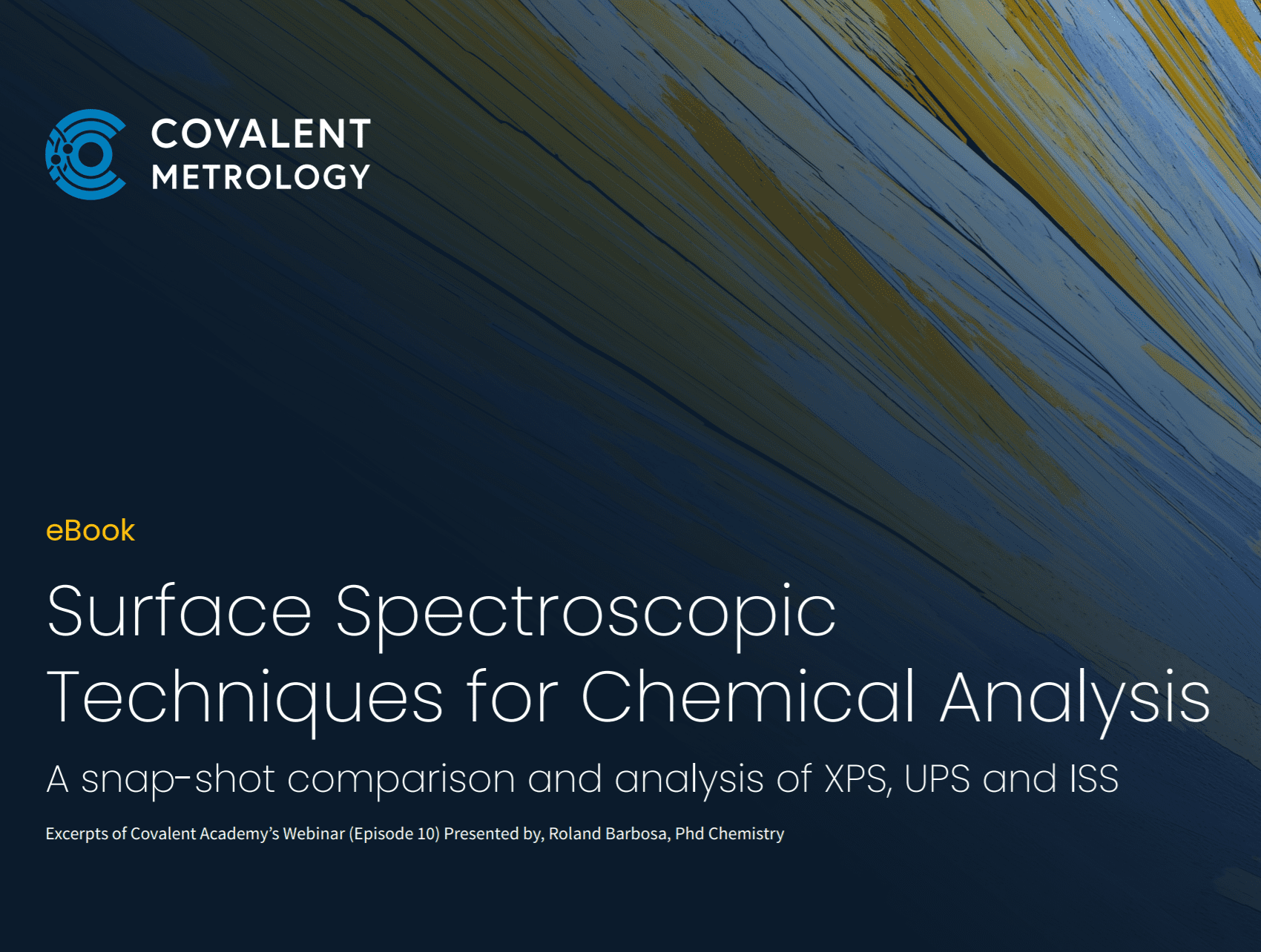 Excerpt from the Introduction: For most materials, surfaces are the point of interaction with the world, and, as scientists and engineers, understanding the physical and chemical properties of surfaces can give light to many of the issues with, and opportunities to improve, modern materials. In industries where the surface interactivity is vital – including semiconductors, photovoltaics, adhesives, display technologies, plastics, protective coatings, medical devices, and many more – understanding the surface composition becomes crucial. All materials are composed of atoms, with the most stably bonded atoms located deep within the bulk of the material.
However, on the surface there are atoms that are exposed and have increased binding potential.
By understanding the composition and arrangement of the surface atoms, conclusions can be drawn about the conductivity, biocompatibility, catalytic properties, extent of corrosion, and many other material properties appropriate to the material itself.
About Covalent Metrology
Covalent Metrology is a disruptive analytical services laboratory and platform based in Sunnyvale, California. Its mission is to help companies who use advanced materials to get better data and insights more easily and affordably to facilitate faster development and production. Covalent is dramatically changing the characterization and imaging landscape by combining transparent pricing, data platforms, and top-notch customer service with world-class scientists, state-of-art tools, and strategic partnerships.
Covalent now has over 500 customers in 20+ industries.
Learn more at: https://covalentmetrology.com