eBook: Scanning Electron Microscope (SEM) Optimization & Analysis
Key considerations and steps to optimize your SEM images
Click below to download this eBook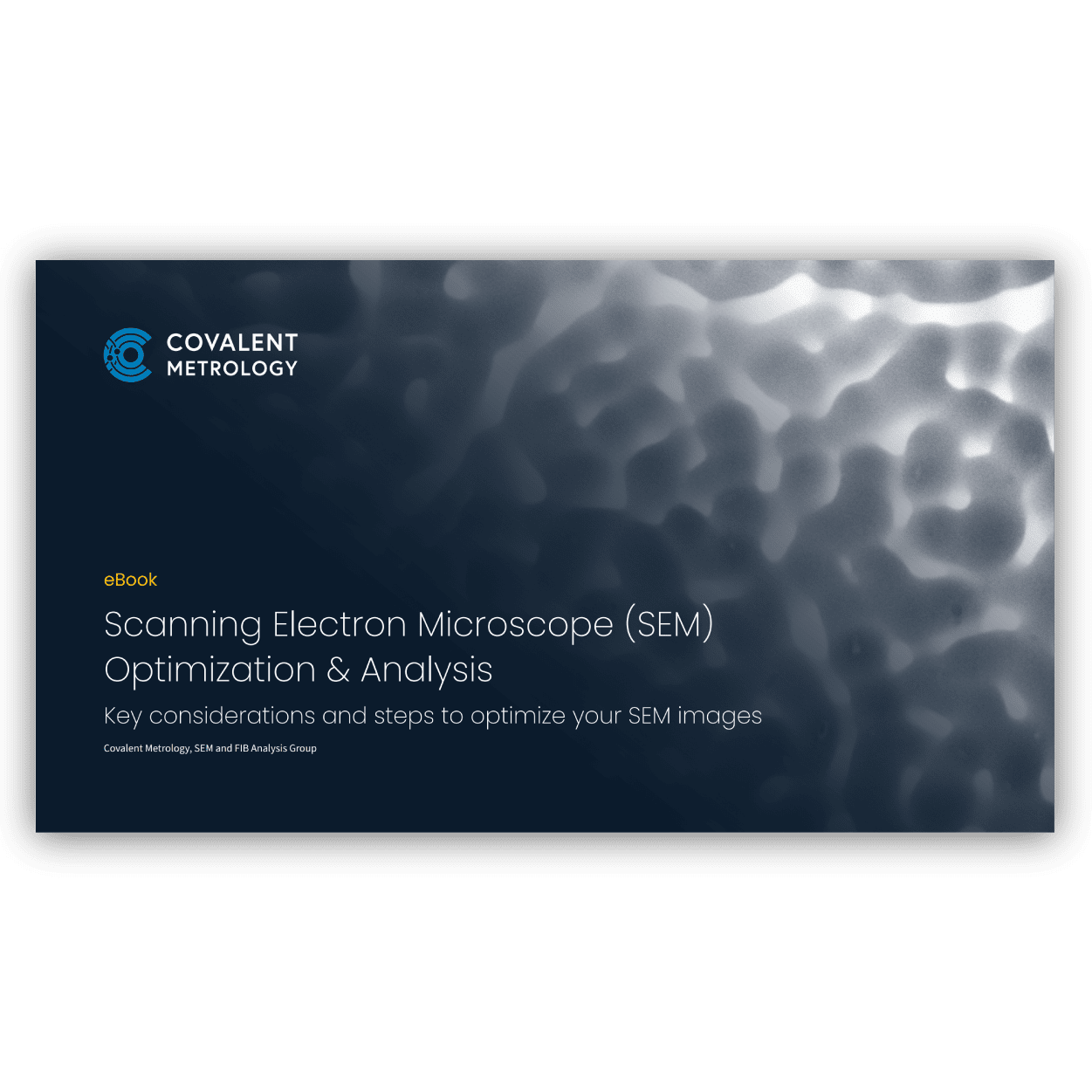 Scanning electron microscopy (SEM) is a powerful imaging technique used in various fields with diverse applications across different disciplines and sectors, including batteries, semiconductors, polymers, biological samples, metals, crystals, adhesives, fossils, corrosion, fibers, composites, etc. SEM can help improve processes and quality control in industrial settings by providing automated multi-scale measurements to ensure high-quality products.
The eBook, "Scanning Electron Microscope (SEM) Optimization & Analysis," discusses key points to consider when approaching SEM experiments. A typical SEM experiment requires several decisions, including selecting the instrument and the detector(s) and making changes to refine the measurement. This eBook will help you gain great insights into SEM and feel confident in your future SEM projects.
About Covalent Metrology
Covalent Metrology is a disruptive analytical services laboratory and platform based in Sunnyvale, California. Its mission is to help companies who use advanced materials to get better data and insights more easily and affordably to facilitate faster development and production. Covalent is dramatically changing the characterization and imaging landscape by combining transparent pricing, data platforms, and top-notch customer service with world-class scientists, state-of-art tools, and strategic partnerships.
Covalent now has over 500 customers in 30+ industries.
Learn more at: https://covalentmetrology.com/