Datasheet: Covalent Keyence Instrument Overview
On-Demand Optical Profiling and Microscopy Services with Keyence Systems
Click below to download this Overview.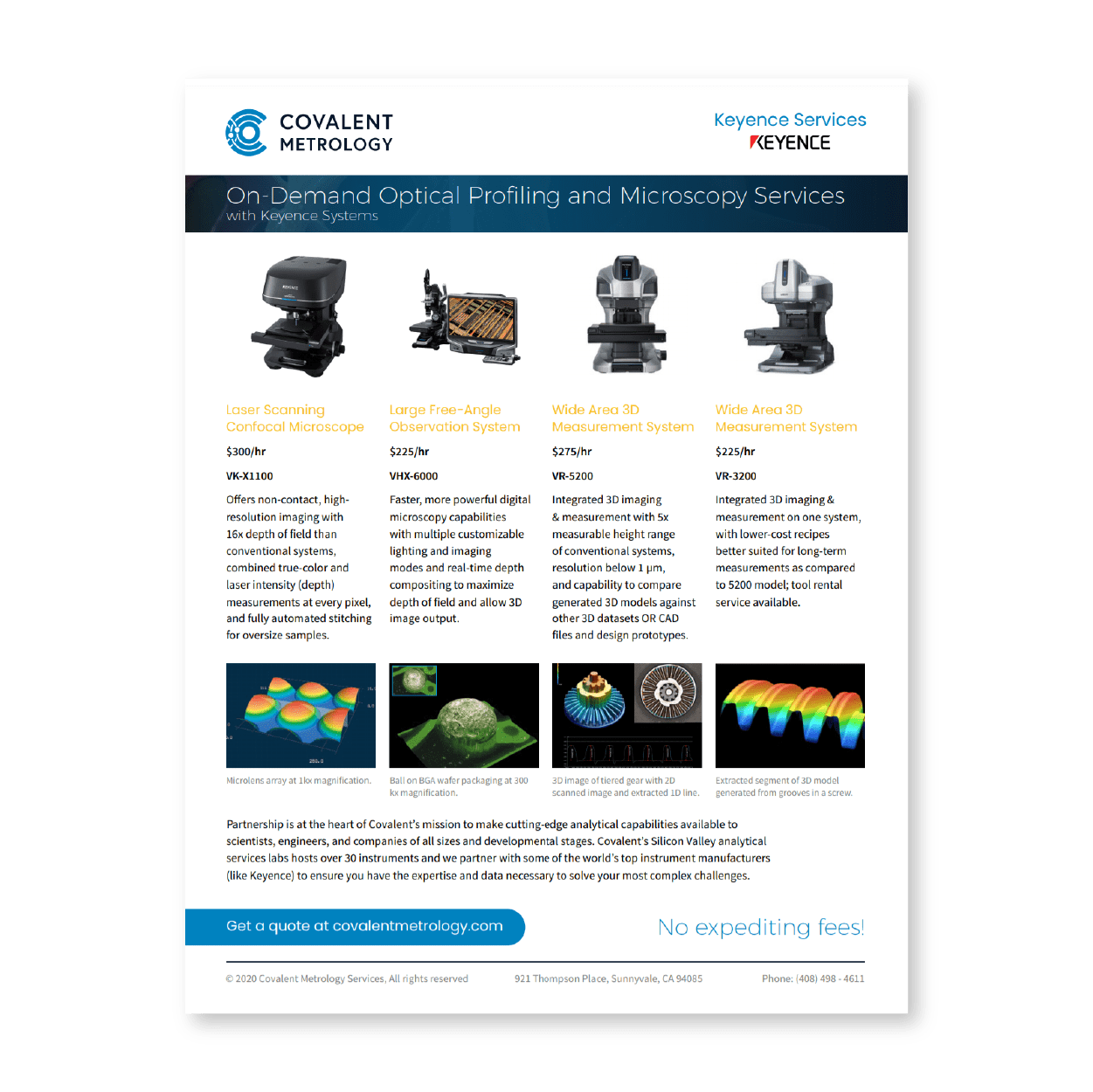 This overview datasheet describes the different high-resolution Keyence microscopes and profilometers used by Covalent's expert team of analysts, including: the VK-X1100 Laser Scanning Confocal Microscope, the VHX-6000 Optical Microscope, and the two VR-series Wide Area 3D Patterned Light Measurement systems.
Learn more about these tools and their capabilities by downloading the overview now!
Partnership is at the heart of Covalent's mission to make cutting-edge analytical capabilities available to scientists, engineers, and companies of all sizes and developmental stages. Covalent's Silicon Valley analytical services labs hosts over 30 instruments and we partner with some of the world's top instrument manufacturers (like Keyence) to ensure you have the expertise and data necessary to solve your most complex challenges.