Identification of the crystal form of the active pharmaceutical ingredient in a tablet
Non-destructive/transmission measurement using a convergent optical system
Click below to download this Application Note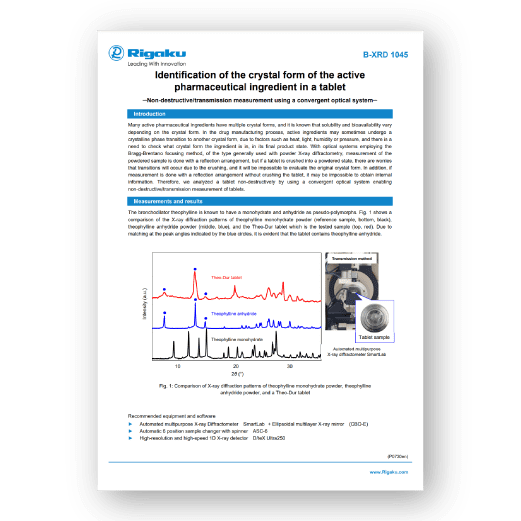 Many active pharmaceutical ingredients have multiple crystal forms, and it is known that solubility and bioavailability vary depending on the crystal form. In the drug manufacturing process, active ingredients may sometimes undergo a crystalline phase transition to another crystal form, due to factors such as heat, light, humidity or pressure, and there is a need to check what crystal form the ingredient is in, in its final product state. With optical systems employing the Bragg-Brentano focusing method, of the type generally used with powder X-ray diffractometry, measurement of the powdered sample is done with a reflection arrangement, but if a tablet is crushed into a powdered state, there are worries that transitions will occur due to the crushing, and it will be impossible to evaluate the original crystal form. In addition, if measurement is done with a reflection arrangement without crushing the tablet, it may be impossible to obtain internal information. Therefore, we analyzed a tablet non-destructively by using a convergent optical system enabling non-destructive/transmission measurement of tablets.
---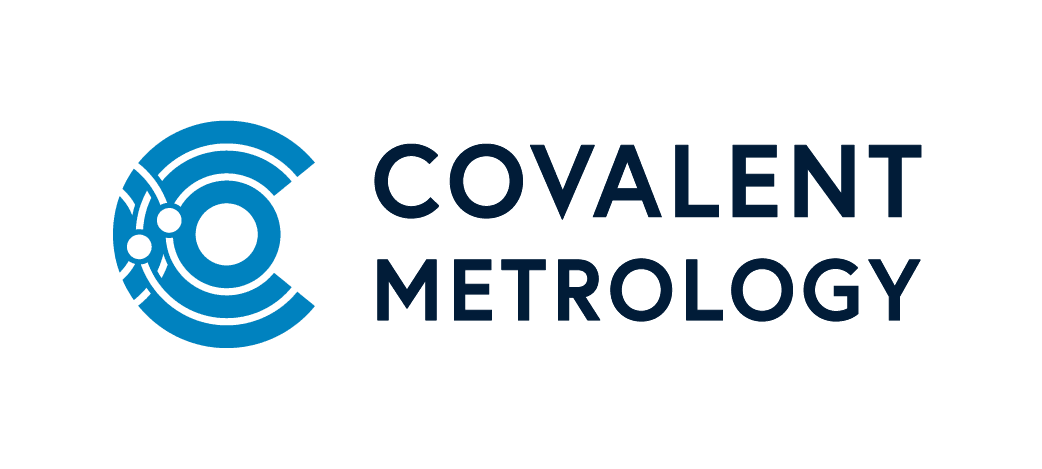 About Covalent Metrology
Covalent Metrology is a disruptive analytical services laboratory and platform based in Sunnyvale, California. Its mission is to help companies using advanced materials and nanoscale devices accelerate product development with deeper insights and better analytical data. Covalent offers comprehensive solutions and services that integrate state-of-the-art lab infrastructure, world-class experts in a wide array of analytical techniques, and modern data management and analysis.
Covalent now has over 500 customers in 30+ industries.
Learn more at: https://covalentmetrology.com