IPC Compliance Testing (IPC Compliance)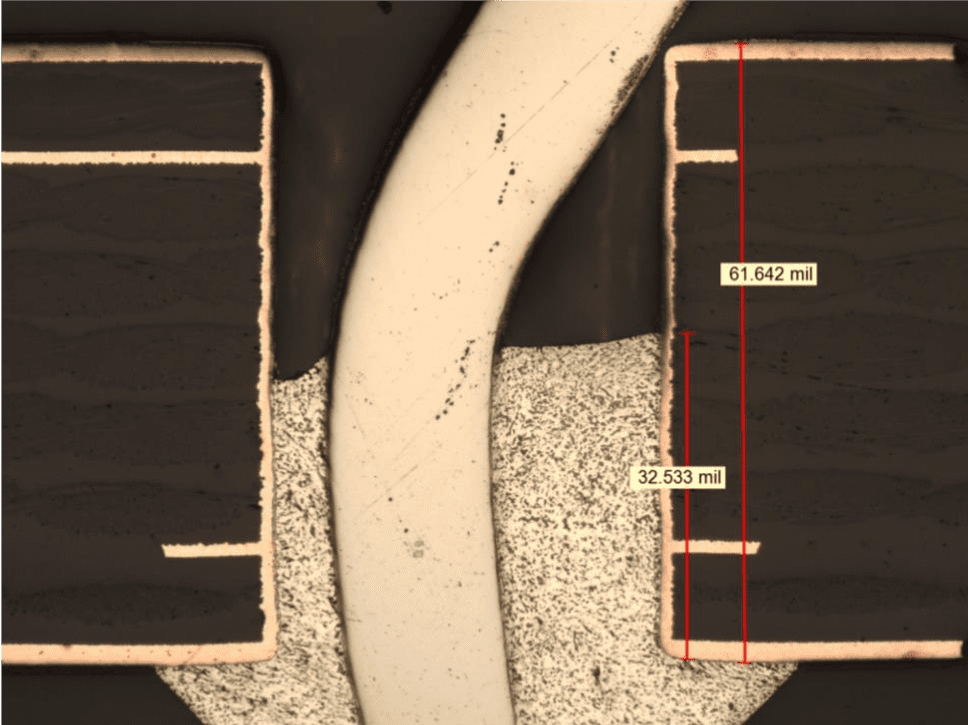 Confirmation of insufficient hole-fill (same as image above). Suspect pin targeted for cross-sectioning. Transistor Through-Pin showing hole-fill approximately 58%, which is a defect (class 2, 3) per IPC-A-610G, sec 7.3.5.1.
IPC Compliance testing and destructive physical analysis (DPA) provide comprehensive screening for quality assurance and comprise the best-known method to identify design or production issues in electronics assemblies, components, and fabricated boards.
This procedure includes a complete program of analytical methods and procedures for characterizing modern electronic boards.
Strengths
Package of analyses delivers comprehensive quality assessment for electronics boards
Robust documentation of compliance standards and procedures
Total characterization enables complete defects identification
Limitations
Time-intensive characterization program
Extensive expertise required to perform analytical steps properly
Learn More