Seeing in Sound: Ultrasonic Imaging with Scanning Acoustic Microscopy
Tune-in to the next installment of Covalent Academy's Advancements in Instrumentation webinar miniseries to put a finger to the pulse of innovations in Scanning Acoustic Microscopy (SAM).
Guest speaker Lisa Logan from PVA TePla, a global leader in manufacturing acoustic microscopy systems, will describe how acoustic microscopy generates high-resolution 2D and 3D images, and will probe a selection of advanced applications made possible with the vanguard innovations incorporated into contemporary PVA TePla SAM systems.
The event, Seeing in Sound: Ultrasonic Imaging with Scanning Acoustic Microscopy, will air on Thursday, August 20, at 11am PDT.
Ultrasonic frequency sound waves are gentle enough that they are used in medicine to map the faces of unborn children; now, the same underlying technology has been adapted and optimized for fully nondestructive, high-resolution visualization of subsurface features on modern commercial devices. Modern SAM systems from PVA TePla feature high performance pulser-receiver interfaces with a bandwidth of up to 500 MHz: enabling deep signal penetration for complete visualization of buried topographies. Additionally, they are outfitted to enable simultaneous image acquisition through a paired array of 2 transducers (each incorporating its own autofocusing), facilitating numerous imaging modes and a limit resolution below 1 micron.
Learn how different SAM methods can be adapted for use in failure analysis and quality control, as well as process and product development for diverse materials, parts, and devices.
Introduce fundamentals of the SAM
Break down components and principles of SAM instrumentation
Discuss recent advances in SAM instrumentation
Explore applications and optimizations for commercial products
Flag some common challenges and best practices for SAM operation and analysis
Lisa Logan, as well as a panel of our experts on this subject, will be available to answer questions during a Q&A session at the end of the hour.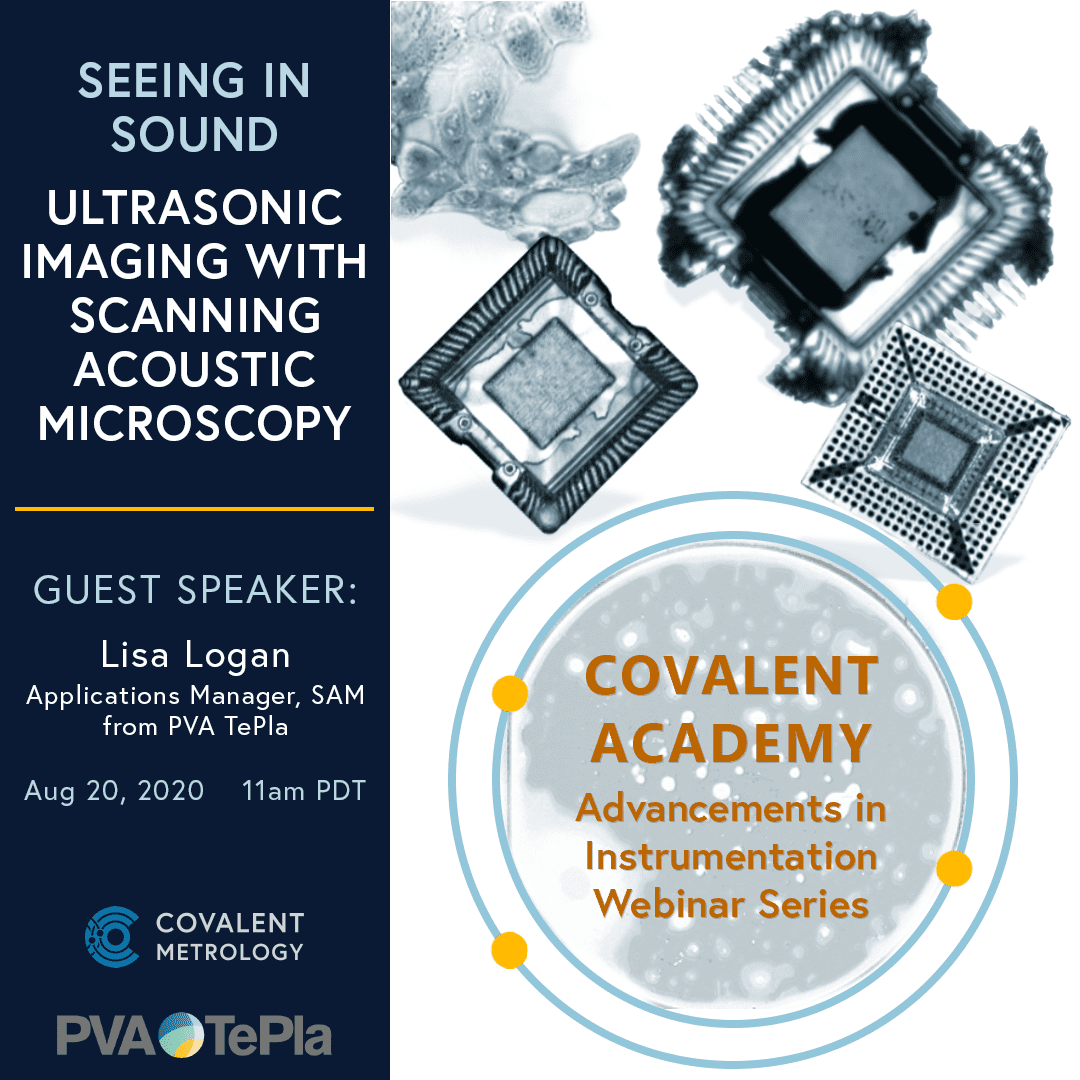 Access in the Portal
About the Speakers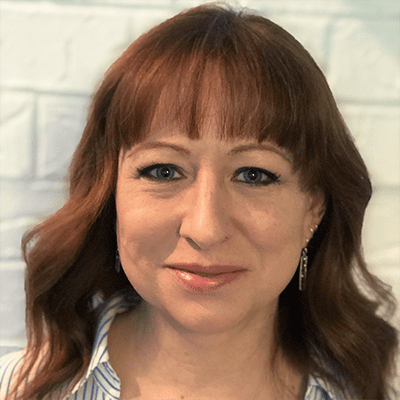 Lisa Logan
Lisa Logan is the Applications Manager of Scanning Acoustic Microscopes for PVA TePla Analytical Systems, a company that designs and manufactures advanced Scanning Acoustic Microscopes for both laboratory and production environments.  She is an expert in the field with over 20 years experience.
Lisa earned a BS from Illinois State University in Physics.
About Covalent Metrology
Covalent Metrology is a disruptive analytical services laboratory and platform based in Sunnyvale, California. Its mission is to help companies who use advanced materials to get better data and insights more easily and affordably to facilitate faster development and production. Covalent is dramatically changing the characterization and imaging landscape by combining transparent pricing, data platforms, and top-notch customer service with world-class scientists, state-of-art tools, and strategic partnerships.
Covalent now has over 500 customers in 20+ industries.
Learn more at: https://covalentmetrology.com