eBook: Printed Circuit Board Assemby (PCBA) Characterization by Destructive Physical Analysis (DPA)
Click below to download this eBook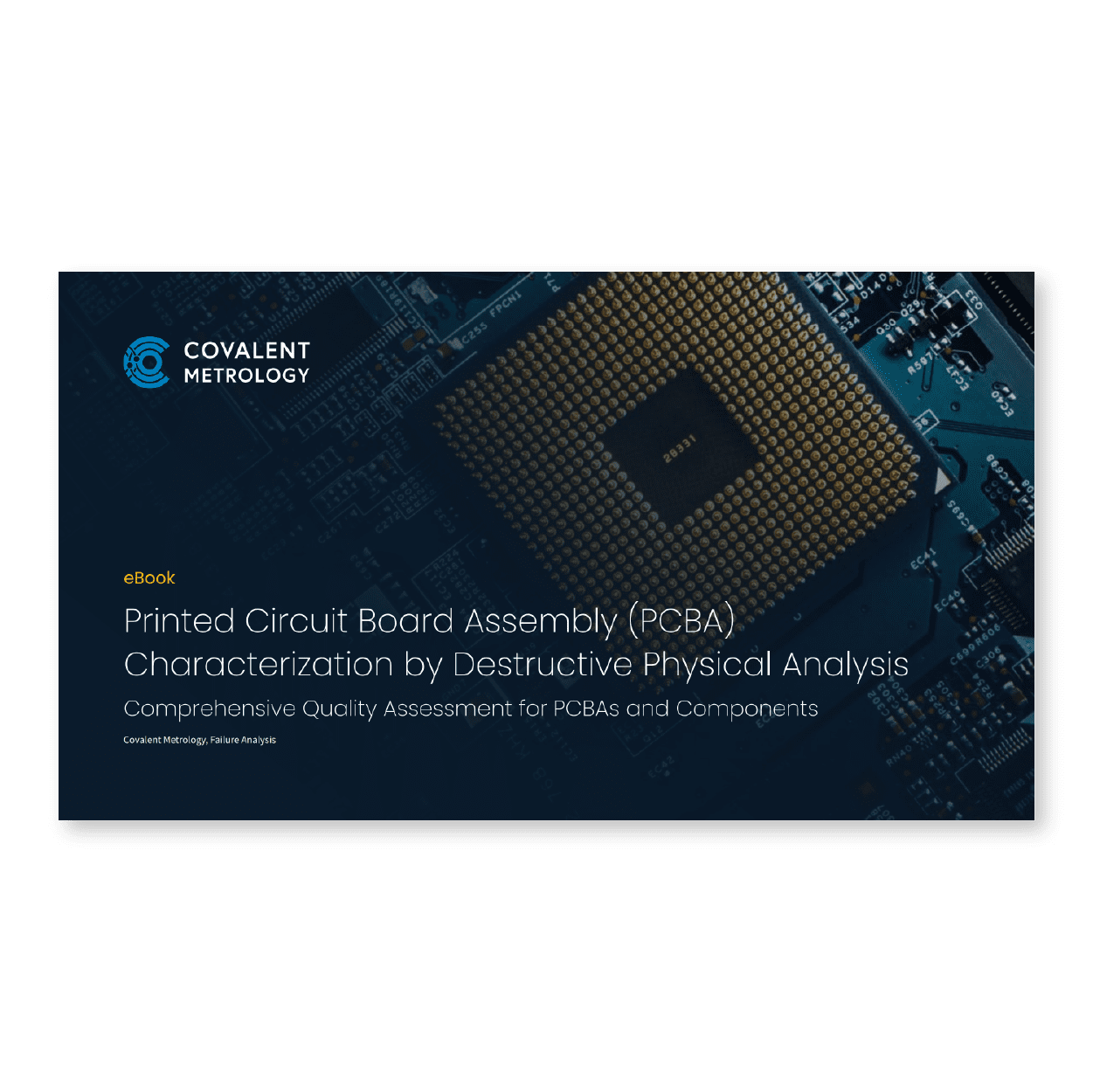 The best-known method to test the quality of printed circuit boards and their components is Destructive Physical Analysis (DPA). This process yields a comprehensive quality assessment for workmanship on PCBAs, and involves both non-destructive and destructive inspections using high resolution microscopy.
Read this eBook to learn more about the steps of DPA on printed circuits boards and view examples of the types of defects that can diminish a board's performance or, in extreme cases, lead to device failure.
Contact Us for More Information on These Services
Covalent Metrology's team of failure analysis experts have more than 100 years of combined experience in helping companies, large and small, to identify failure mechanisms, improve production processes, and enhance the reliability, performance, and consistency of electronic and semiconductor products. The team's robust expertise is backed by Covalent's portfolio of over 100 analytical techniques using cutting-edge instrumentation. They bring the tools, the skills, and the breadth of experience needed to support clients in finding the best solutions to their research, development, fabrication, manufacturing, assembly, and product lifetime challenges.