Covalent Metrology Joins the Silicon Catalyst In-Kind Partner Ecosystem
Covalent brings 100+ modern semiconductor metrology techniques to the incubator's network to empower next-generation start-ups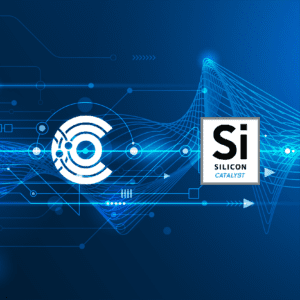 May 31, 2023 – Silicon Valley, California. Silicon Catalyst, an incubator exclusively focused on accelerating semiconductor solutions, announced that Covalent Metrology has joined as a new member of its In-Kind Partner ecosystem. Covalent Metrology, a leading provider of premier analytical services in North America, joins Silicon Catalyst to offer the incubating Portfolio Companies a full suite of modern semiconductor analysis capabilities, fueling their implementation of a more comprehensive and deliberate metrology strategy.
As recent public policy spurs the domestication of semiconductor fabrication and development, small companies and start-ups may need a revamped data strategy to stay competitive. This partnership connects Silicon Catalyst's portfolio companies to Covalent's comprehensive semiconductor metrology solutions, making critical insights more affordable and accessible.
Since its founding, Covalent Metrology has worked with a wide variety of semiconductor customers across many areas of product development: providing advanced microscopy, surface analysis, x-ray metrology, and analytical chemistry services from the supply chain to the fab. Covalent's $20M laboratory is headquartered in the heart of Silicon Valley, and hosts showcase rooms for strategic partners: all global leaders in advanced scientific instrumentation. Through these partnerships, Covalent clients can access the latest metrology capabilities on state-of-the-art analytical tools operated by metrology and semiconductor experts. This unique combination of deep domain expertise, extensive applications experience in the industry, and a next-generation lab outfit enable Covalent to deliver exclusive solutions for semiconductor products.
"Innovation in the semiconductor ecosystem is alive and well, and increasingly flourishing in the United States," states Craig Hunter, Chief Executive Officer at Covalent Metrology, "Silicon Catalyst has done an incredible job of building a vibrant semiconductor start-up community based right here in Silicon Valley. We are very much looking forward to a closer collaboration with the exciting family of companies at Silicon Catalyst."
Silicon Catalyst has developed an unparalleled support ecosystem for its semiconductor start-ups, providing a strong network of financiers, business advisors, and industry professionals who help companies to launch and scale in the market. In addition, the incubator provides privileged access to services, expertise, and intellectual property that can empower their companies' technological innovation.
Dr. Atiye Bayman, Partner at Silicon Catalyst, stated, "To best serve semiconductor start-ups, Silicon Catalyst works relentlessly to expand our ecosystem with top talent and new capabilities. Covalent Metrology is a welcome addition to our In-Kind Partner Program, as they bring exclusive capabilities and modern, advanced metrology solutions for semiconductor research. Our Portfolio Companies should never have to compromise in getting what they need to be successful. Covalent can support them in implementing a more robust characterization strategy."
---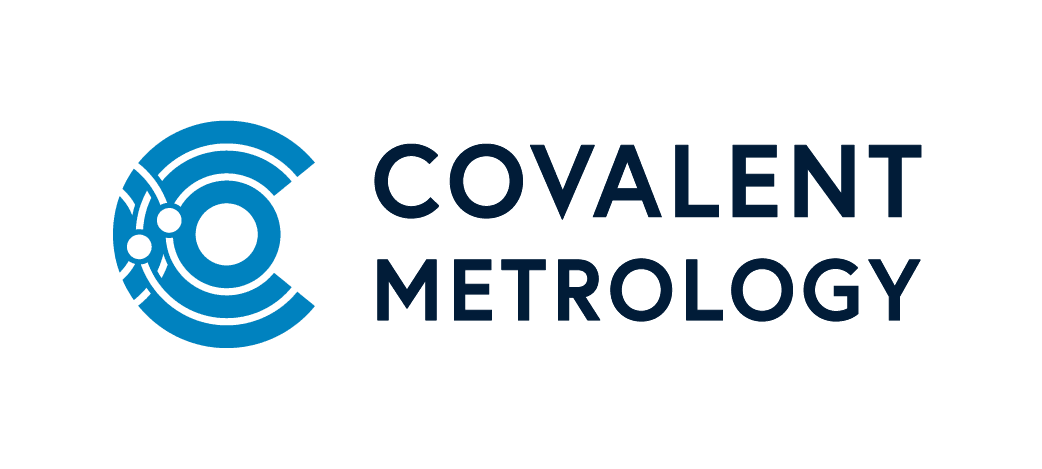 About Covalent
Covalent Metrology is a disruptive analytical services laboratory and digital platform based in Sunnyvale, California. Its mission is to empower technological innovation with superior data and insights. Covalent makes it easier and more affordable to access the metrology data necessary for strategic decision-making: facilitating faster research, development, and production of advanced materials and devices. It is dramatically changing the materials characterization service landscape with the combination of its modern data platform, world-class analysts and top-notch customer service, state-of-the-art analysis instrumentation, and strategic partnerships. Covalent now has over 500 customers in 30+ industries.  Learn more at: https://covalentmetrology.com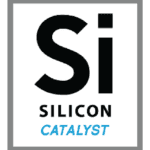 About Silicon Catalyst
"It's about what's next"
Silicon Catalyst is the world's only incubator focused exclusively on accelerating semiconductor solutions, built on a comprehensive coalition of in-kind and strategic partners to dramatically reduce the cost and complexity of development. More than 900 startup companies worldwide have engaged with Silicon Catalyst and the company has admitted 97 exciting companies. With a world-class network of mentors to advise startups, Silicon Catalyst is helping new semiconductor companies address the challenges in moving from idea to realization. The incubator/accelerator supplies startups with access to design tools, silicon devices, networking, and a path to funding, banking and marketing acumen to successfully launch and grow their companies' novel technology solutions. Over the past seven plus years, the Silicon Catalyst model has proven to dramatically accelerate a startup's trajectory while at the same time de-risking the equation for investors. Silicon Catalyst has been named the Semiconductor Review's 2021 Top-10 Solutions Company award winner.
The Silicon Catalyst Angels was established in July 2019 as a separate organization to provide access to seed and Series A funding for Silicon Catalyst portfolio companies.
More information is available at www.siliconcatalyst.com, www.siliconcatalyst.uk, and www.siliconcatalystangels.com.