Contamination Identification
Key Enabler to Improving Process Materials and Manufacturing Yield
Click below to download this Application Note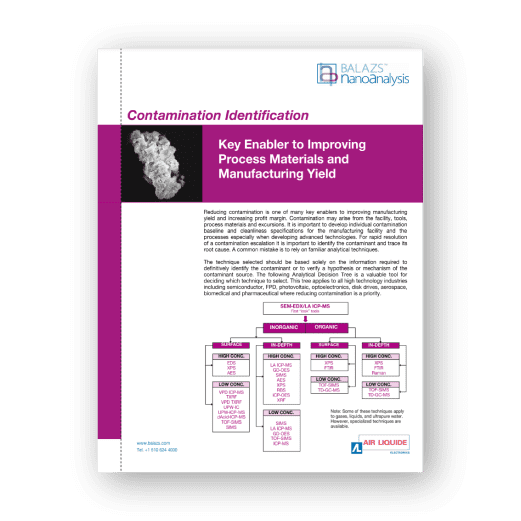 Reducing contamination is one of the many key enablers to improving manufacturing yield and increasing profit margin. Contamination may arise from the facility, tools, process materials and excursions. It is important to develop individual contamination baseline and cleanliness specifications for the manufacturing facility and the processes especially when developing advanced technologies. for rapid resolution of a contamination escalation it is important to identify the contaminant and trace its root cause. A common mistake is to rely on familiar analytical techniques.
The technique selected should be based solely on the information required to definitively identify the contaminant or to verify a hypothesis or mechanism of the contaminant source. The following Analytical Decision Tree is a valuable tool for deciding which technique to select. This tree applies to all high technology industries including semiconductor, FPD, photovoltaic, optoelectronics, disk drives, aerospace, biomedical, and pharmaceutical where reducing contamination is a priority.
---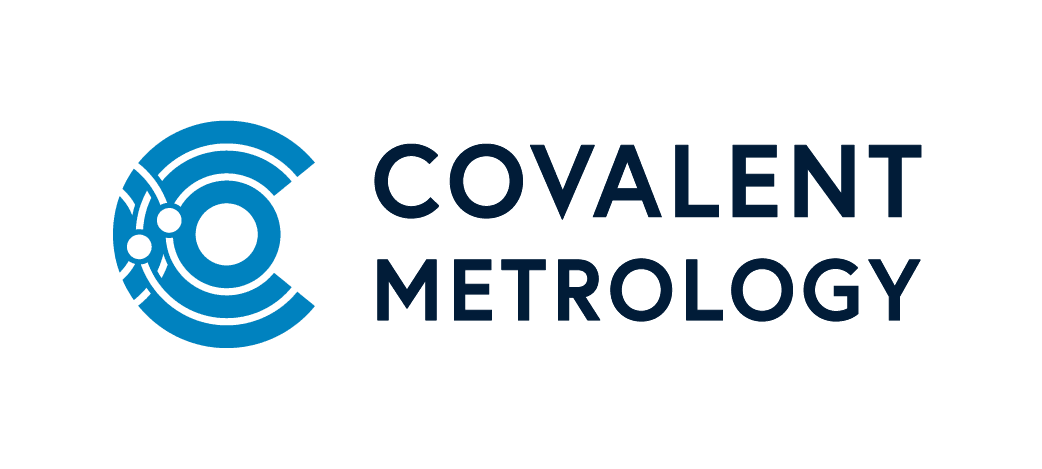 About Covalent Metrology
Covalent Metrology is a disruptive analytical services laboratory and platform based in Sunnyvale, California. Its mission is to help companies using advanced materials and nanoscale devices accelerate product development with deeper insights and better analytical data. Covalent offers comprehensive solutions and services that integrate state-of-the-art lab infrastructure, world-class experts in a wide array of analytical techniques, and modern data management and analysis.
Covalent now has over 500 customers in 30+ industries.
Learn more at: https://covalentmetrology.com