Raman Microscopy (Raman)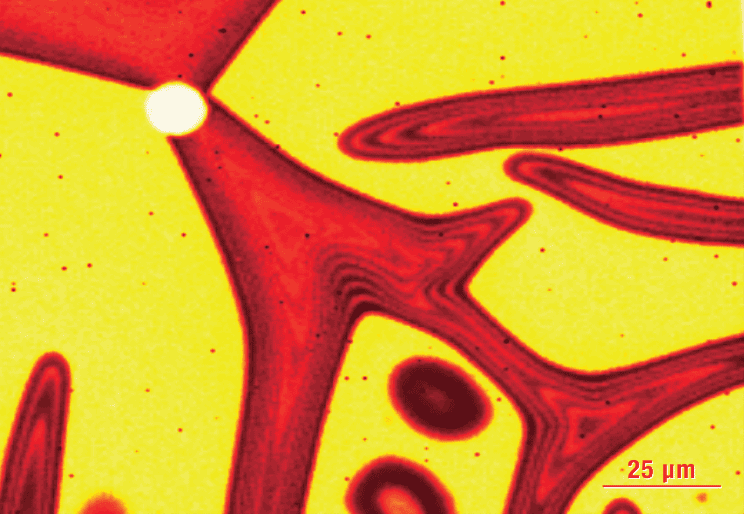 Raman map showing how the biaxial stress state induced by deposition of a semiconductor thin film on a lattice mismatched substrate illustrates the interplay between processing and physical properties.
Raman spectroscopy is a chemical analysis technique which probes the vibrational modes of compounds. It produces a spectrum which can provide fingerprint identification of materials when compared against a reference library of known standards.
Strengths
High spatial resolution
Signature can be used to identify chemical species
Limitations
Low probability process needs significant excitation energy
Energy levels used can damage some materials
Non-linear phenomena
Learn More