Ultraviolet Visible Near Infrared Spectrophotometry (UV-Vis-NIR)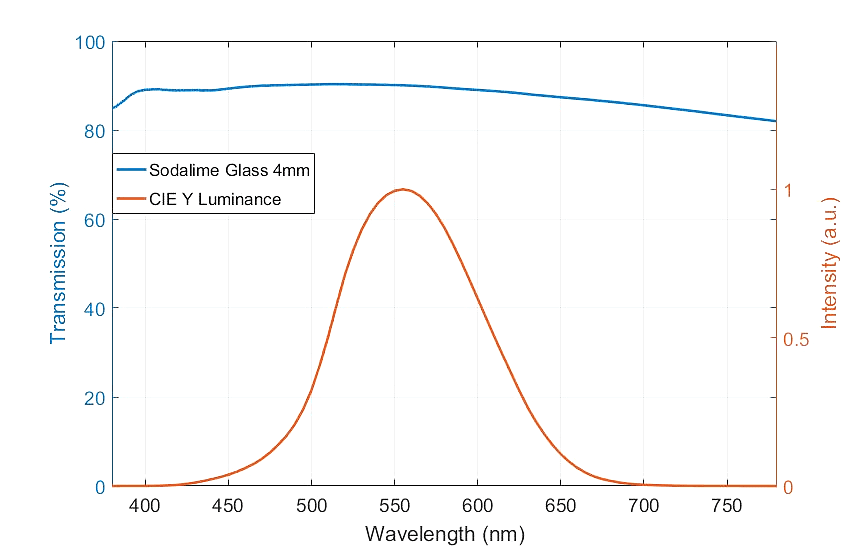 UV-Vis-NIR transmission spectrum collected on Sodalime glass with overlaid CIE Y Luminance intensity.
Ultraviolet-Visible-Near Infrared spectrophotometry (UV-Vis-NIR) is a non-destructive, non-contact optical characterization technique used to measure reflectance, absorbance, and transmittance of liquids and solids. It can be used to refine advanced optical modeling, or to make efficient, direct measurements of standard optical properties.
Strengths
Rapid, straightforward data collection
Accepts diverse sample types
Learn More