X-ray Absorbance Spectroscopy (XAS)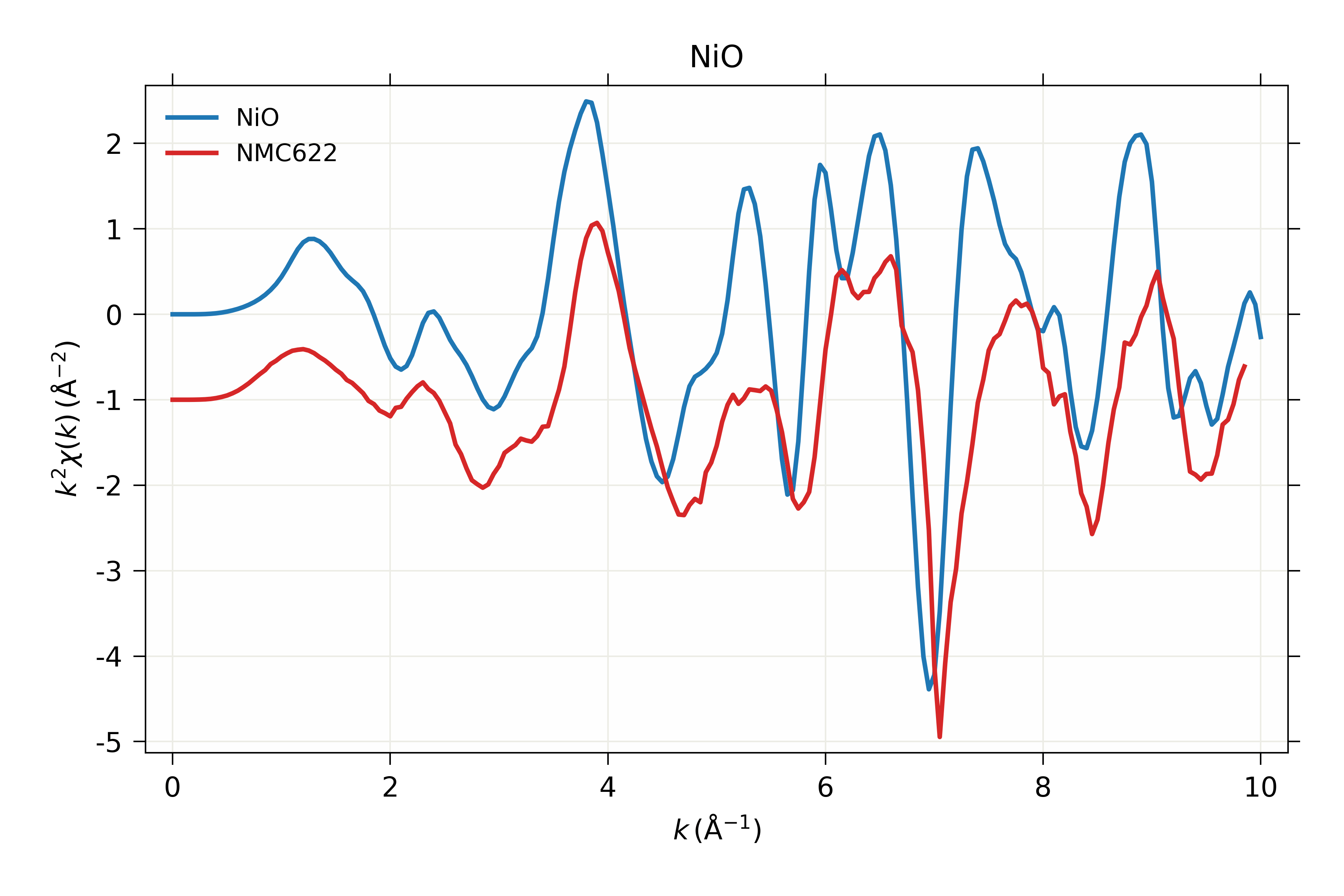 X-ray absorption spectroscopy is a technique used to analyze the electronic structure of atoms and molecules by measuring the energy absorption of X-rays as they interact with a sample, providing insights into its chemical composition and bonding. 
Strengths
X-ray absorption spectroscopy is element-specific, enabling analysis of specific elements within a sample, even in complex mixtures.

 

XAS provides valuable structural and chemical information about the local environment of the absorbing atom, such as coordination number, bond distances, and oxidation state.

Easy sample preparation and bulk sensitive, not limited to sample surfaces.

Can perform in situ and in operando measurements, for example during battery cycling.

 

Does not require long range structural order.

 
Limitations
Limited spatial resolution: X-ray absorption spectroscopy typically provides information on the average properties of a sample, and its spatial resolution is often limited, making it challenging to study fine-scale variations in a sample.

Samples must be sufficiently concentrated to measure.

 
Learn More