2.5D X-ray Inspection (2.5D X-ray)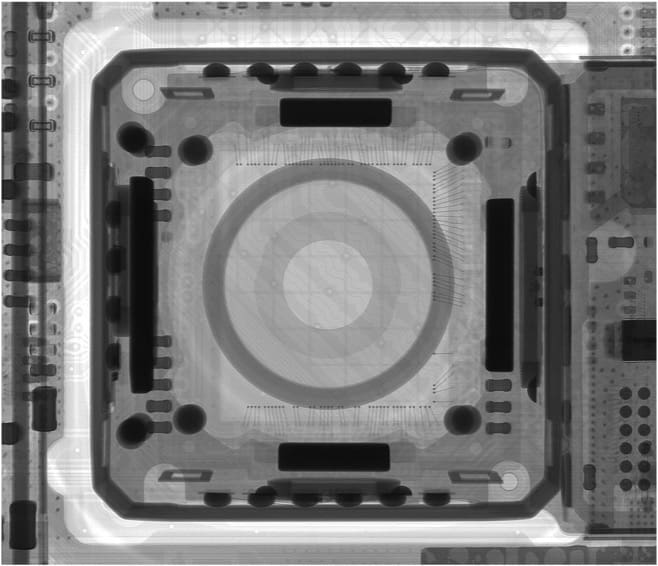 2D X-ray radiograph of the CPU chip in a modern cell phone.
2.5D X-ray inspection enables non-destructive imaging of the exterior and interior features of complex parts, assemblies, and devices from multiple angles. It is widely used for quality control on printed circuit boards (PCBs), machined components, medical devices, and more.
Strengths
Non-destructive
Characterization of obscured features
High throughput
Feature recognition down to 100nm
Automated inspection
Limitations
2D projection only, no depth discrimination
Learn More