X-ray Reflectometry (XRR)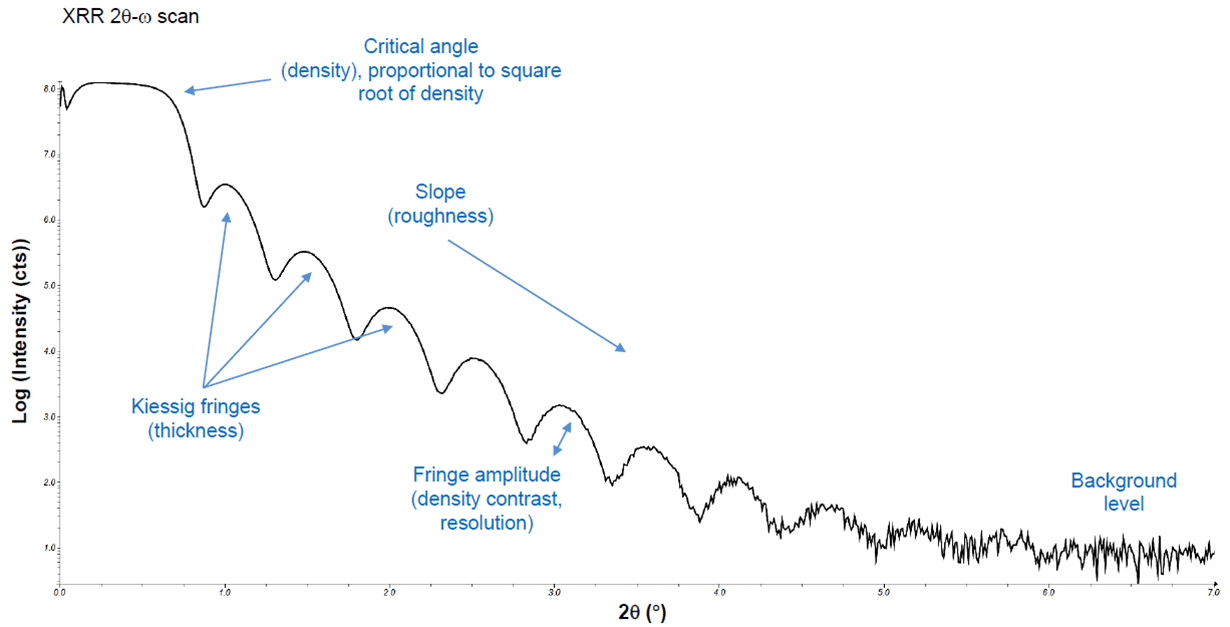 XRR pattern from Alluxa, manufacturer of high-performance optical filters and precision thin-film coatings. Annotations indicate the types of features in a standard XRR pattern, and the sample properties they inform.
X-ray Reflectometry (XRR) is a non-contact, non-destructive X-ray characterization technique suitable for both amorphous and crystalline materials. It provides refined film thicknesses, densities, and interfacial roughness determinations for film stacks whose approximate chemistries and thicknesses are known.
Strengths
Highly sensitive to electron density perpendicular to surface: optimized for thin films
Works well on crystalline, amorphous, or combination film stacks
Nondestructive analysis
Limitations
Elemental composition of materials should be determined in advance
Advanced modeling often required to extract critical insights
Lateral inhomogeneities cannot be incorporated into XRR models
Learn More