Attenuated Total Reflectance (ATR)
$99 Base price
View My Quote Request
Micron-spot Energy Dispersive X-ray Fluorescence Spectroscopy (Micro-EDXRF)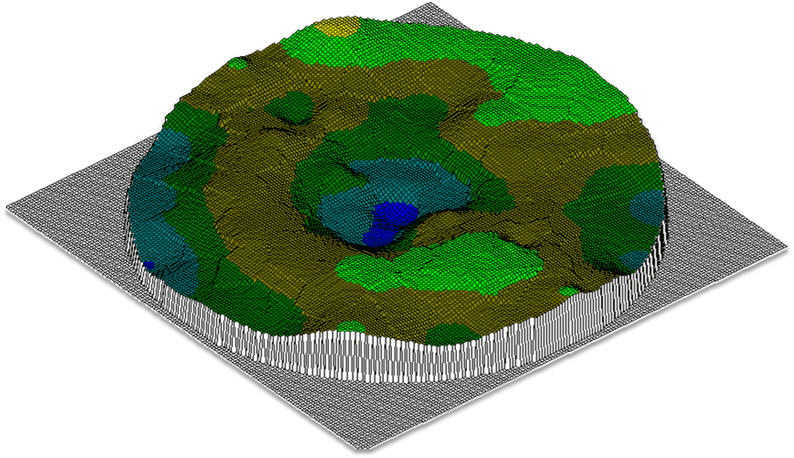 3D image from combined confocal height measurement and EDXRF measurement taken on a target interface within a wafer packaging bump. Colors are keyed to different height ranges, and model maps the height of a single element across the interface
Energy Dispersive X-ray Fluorescence Spectroscopy (EDXRF) is a fast, nondestructive spectroscopy technique used to determine the elemental composition of a near-surface volume, and to compute thin film thickness in a multilayer stack.
Rapid data collection across total energy spectrum
Micron-scale beam spot combined with 4 EDX detectors enable fast, high-resolution elemental mapping
Parallel 2D and 3D confocal microscopy are possible on the Onyx instrument
Minimal sample preparation
0.5um x/y stage resolution, 50nm stage height resolution
No direct bonding state, oxidation, or molecular information
Some elemental combinations cause overlapping peaks which can hamper the evaluation
Elements lighter than carbon cannot be detected or quantified reliably
Technical Specifications:4> Learn More:4>
Technique Variants
Pricing Starts At
Action
Micron-spot Energy Dispersive X-ray Fluorescence Spectroscopy (Micro-EDXRF)
contact us
" childdata-id="1030" live-view="no" class="techpage-add-quote parent" id="quotearr">Add to Quote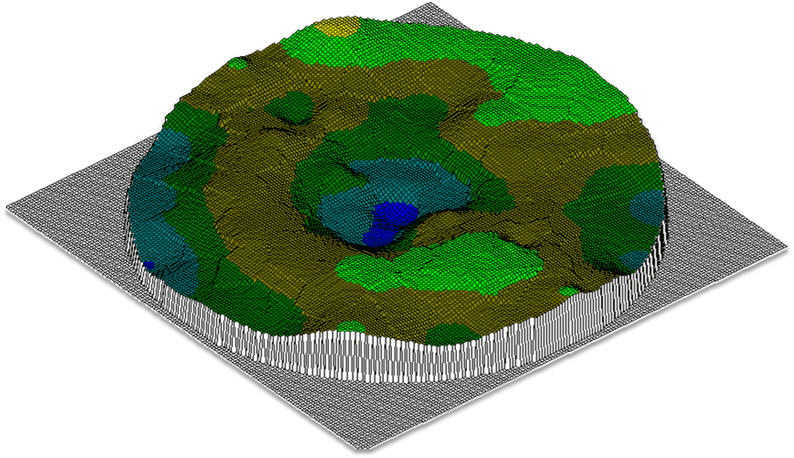 3D image from combined confocal height measurement and EDXRF measurement taken on a target interface within a wafer packaging bump. Colors are keyed to different height ranges, and model maps the height of a single element across the interface
From: Rigaku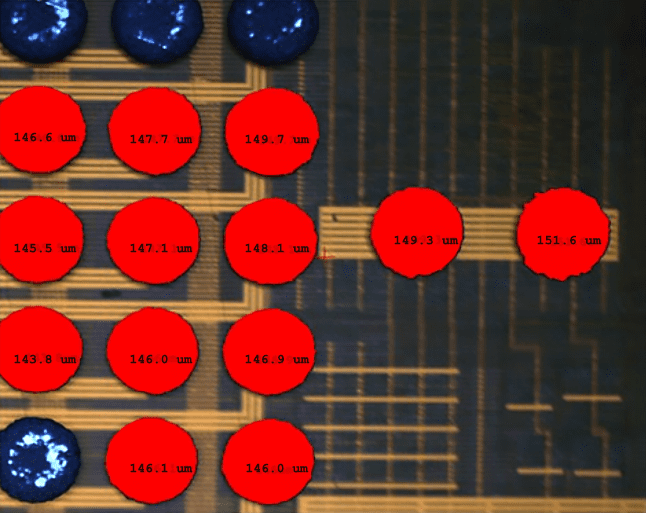 Bump height (critical dimension) measurement overlaid on 2D microscope image, showing average bump height of 147.3 microns with height range spanning 7.8 microns
From: Rigaku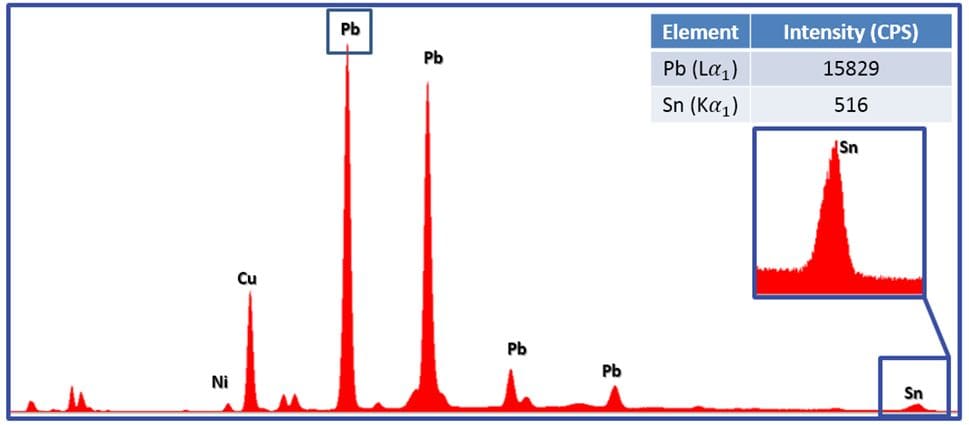 Sample EDXRF spectrum used to quantify elemental composition, collected on wafer packaging bumps with high intensities of Sn and Pb
Instruments Used for Micro-EDXRF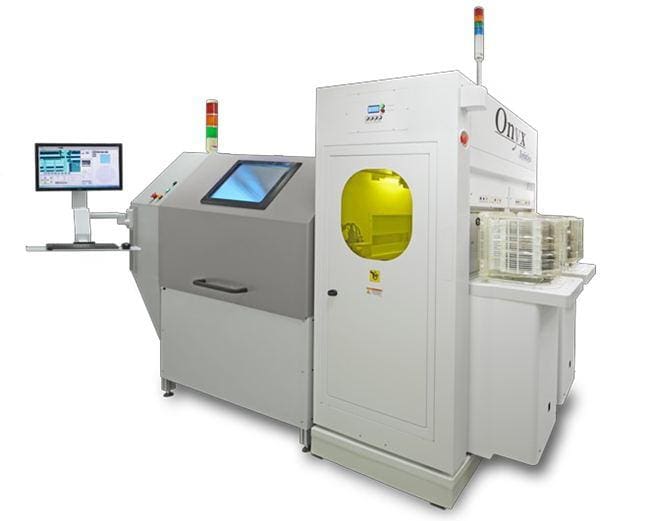 Rigaku ONYX 3000
Micron-scale X-ray beam spot (10s of microns in diameter)
Element Range: Beryllium (Be) through Uranium (U)
3D Confocal Vertical Resolution: 50 nm
3D Confocal Lateral Resolution: < 1 µm
Atmospheric pressure conditions
An X-Ray beam is focused on the sample and used to excite fluorescence within the outermost 200-500 um of the material. Fluorescent signal photons are produced when electrons in the sample atoms excite to a higher energy level, then relax to their original states. As a result, the fluoresced photons have characteristic energies associated with the species of their parent atom.
The EDXRF detector resolves the incoming photons by their energy to yield a final spectrum of peaks associated with the elements in the specimen, whose intensities are correlated to the concentration of each element and its depth in the sample.
Uniquely available at Covalent is one of the first EDXRF systems ever to incorporate a micron-scale beam spot (on the order of 10s of microns), allowing it to achieve unprecedented spatial resolution!
In addition, the system incorporates quad-EDX (Energy Dispersive X-ray) detectors, increasing sensitivity and reducing measurement time. This system has an analytical chamber operable above vacuum pressures, and furthermore integrates an integrated 2D optical microscope with limit pixel size of 0.11 um, and a chromatic dispersion height sensor to allow true correlative analyses and hybrid sensor workflows.
Together, the unique combination of detectors enables precise calibration of the area to be measured and high speed data collection. These in turn facilitate high-resolution element mapping and line-scan applications, as well as pattern recognition for accelerated high-throughput analysis.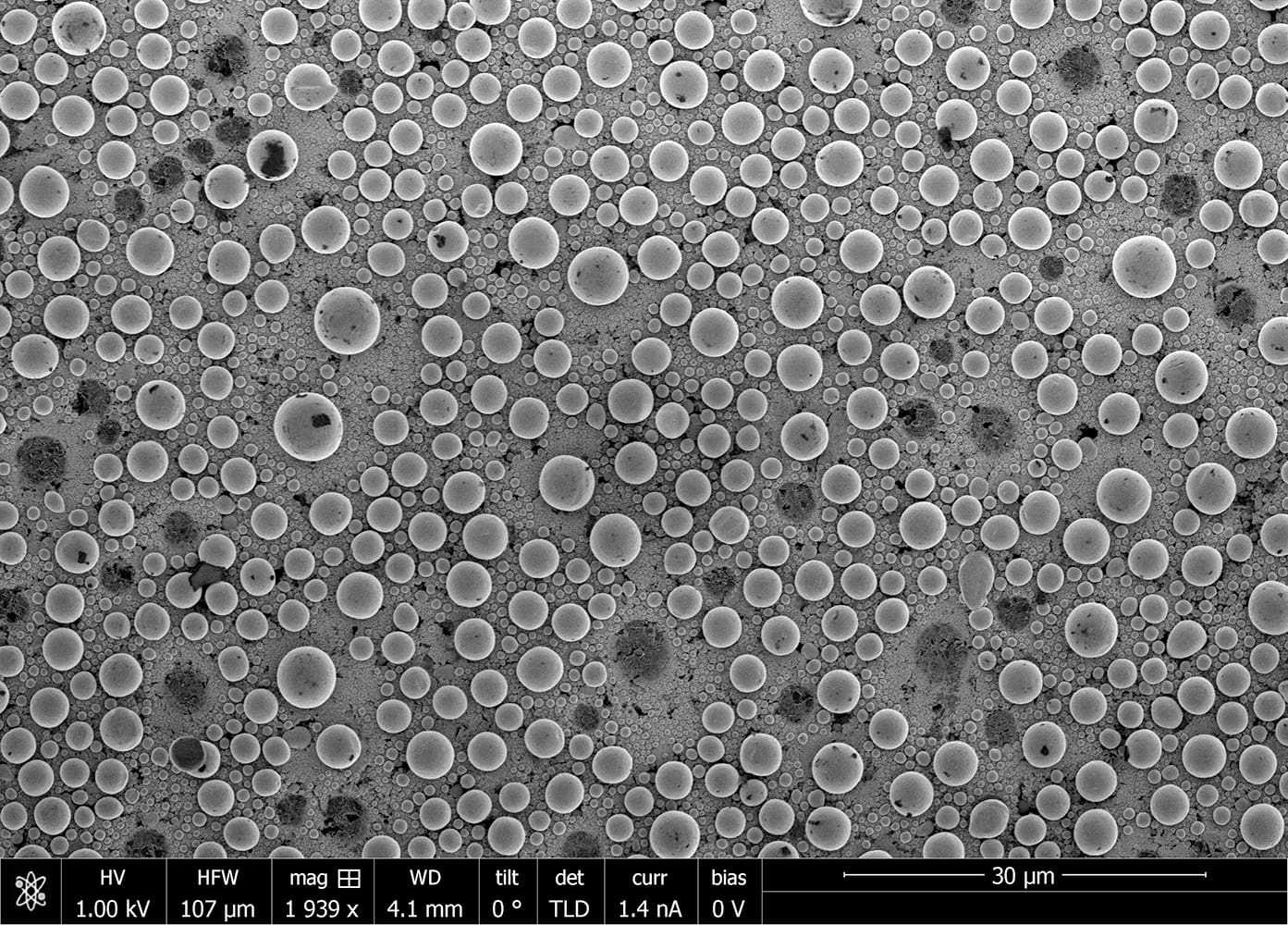 In Microscopy & Imaging
Base Price: $275 / Hour
Scanning electron microscopy (SEM) is a surface imaging technique capable of achieving nm resolution on topographical features. Additionally,...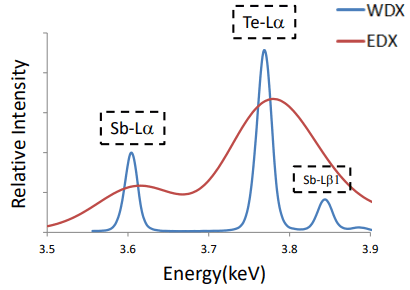 In Chemical Analysis
Base Price: $400 / Hour
Wavelength dispersive x-ray fluorescence spectroscopy (WDXRF) is a non-contact, non-destructive technique used to measure elemental composition, elemental concentration...
✕
Comparison link sent successfully
✕
Please use valid email address
✕
You need to have at least 2 techniques to compare
✕
You can select maximum 5 techniques
No data found