Covalent Keyence Instrument Overview
On-Demand Optical Profiling and Microscopy Services with Keyence Systems
Click below to download this Overview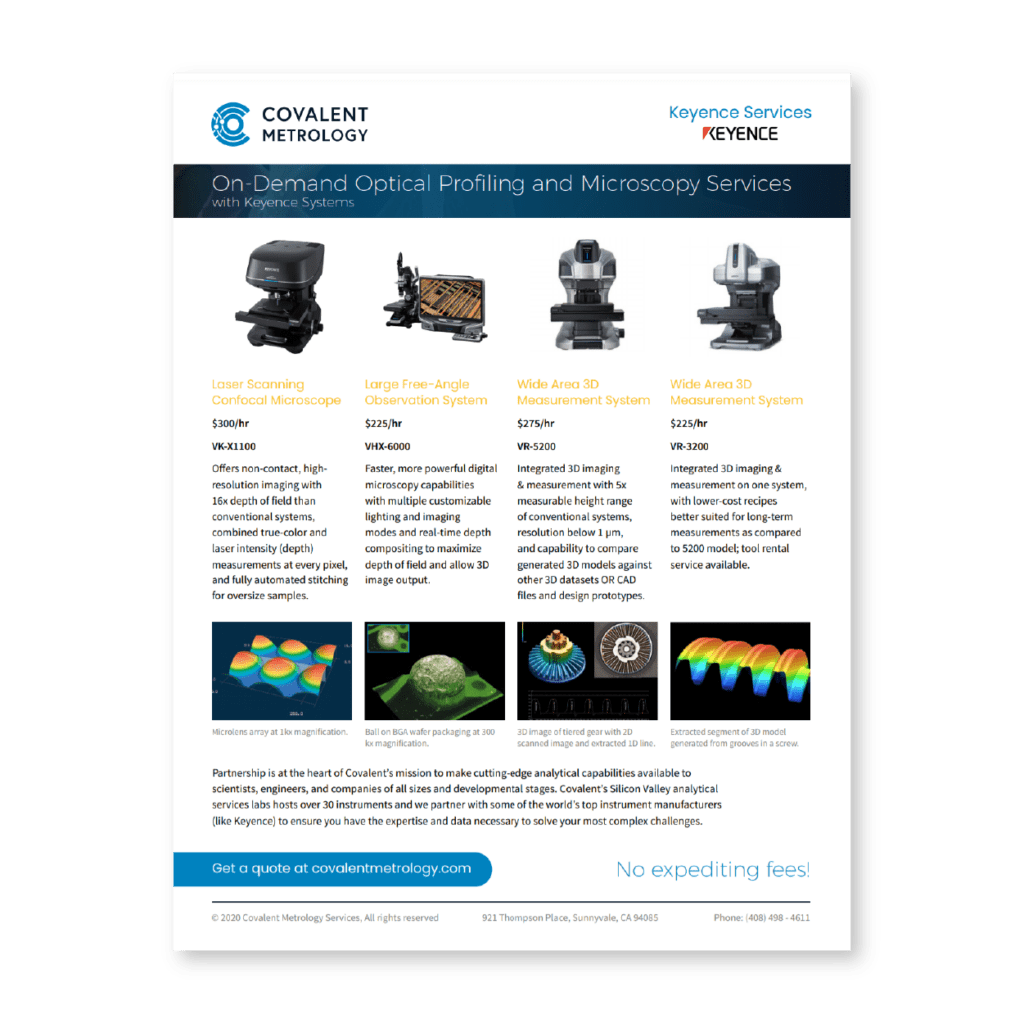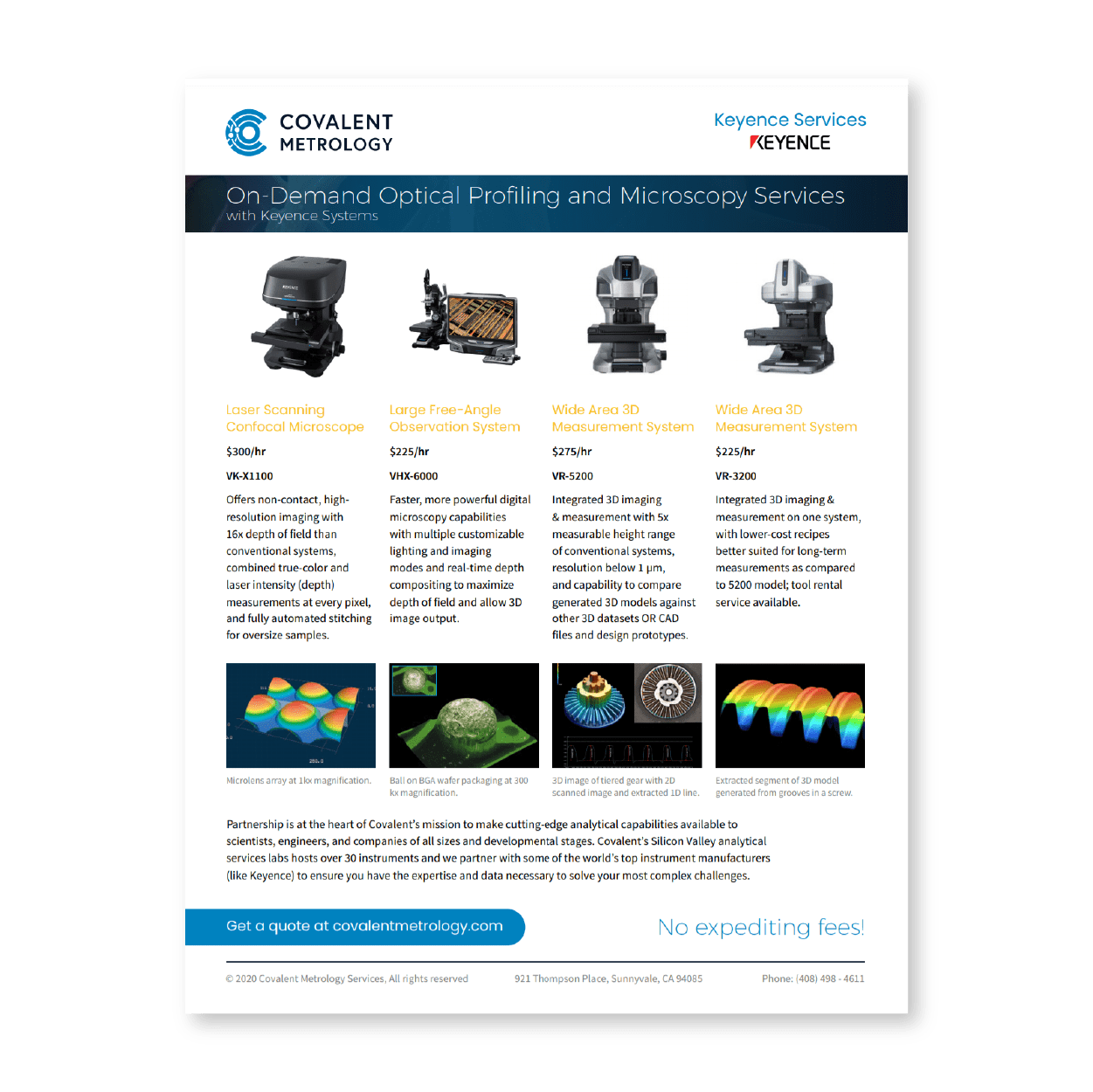 This overview datasheet describes the different high-resolution Keyence microscopes and profilometers used by Covalent's expert team of analysts, including: the VK-X1100 Laser Scanning Confocal Microscope, the VHX-6000 Optical Microscope, and the two VR-series Wide Area 3D Patterned Light Measurement systems.
Learn more about these tools and their capabilities by downloading the overview now!
---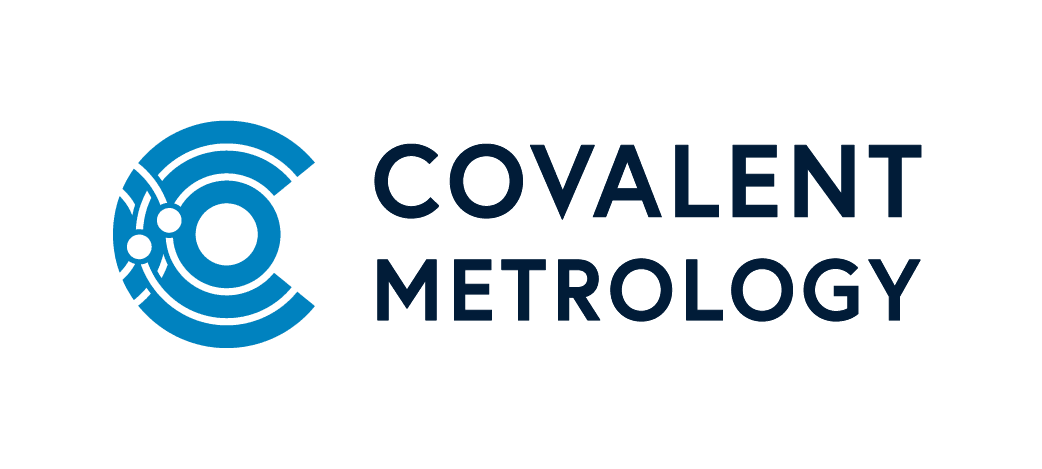 About Covalent Metrology
Covalent Metrology is a disruptive analytical services laboratory and platform based in Sunnyvale, California. Its mission is to help companies using advanced materials and nanoscale devices accelerate product development with deeper insights and better analytical data. Covalent offers comprehensive solutions and services that integrate state-of-the-art lab infrastructure, world-class experts in a wide array of analytical techniques, and modern data management and analysis.
Covalent now has over 500 customers in 30+ industries.
Learn more at: https://covalentmetrology.com