Porosimetry ()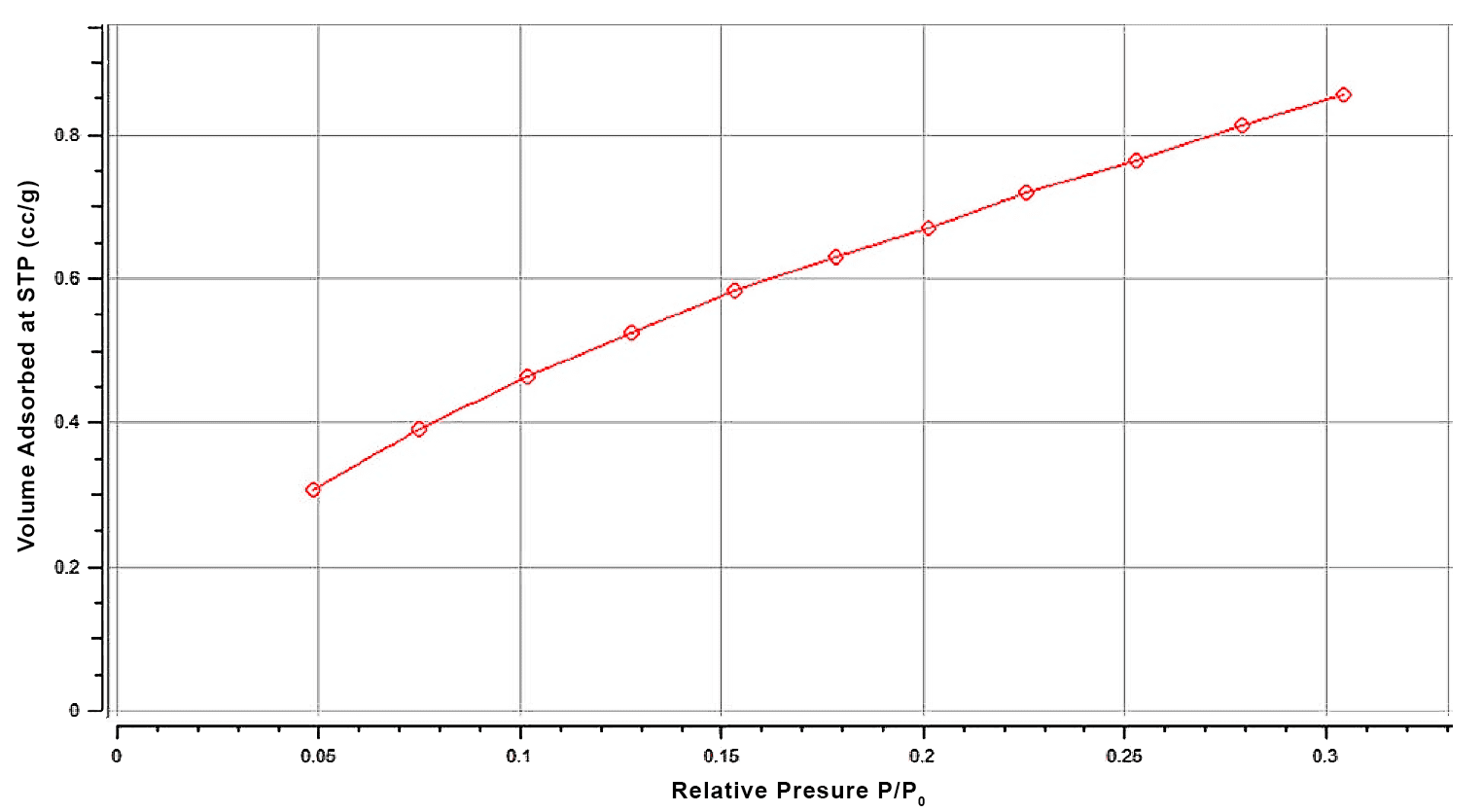 Example multi-point isotherm for Magnesium Stearate collected at 11 different pressures using the Anton Paar NOVAtouch system. This isotherm is used to compute the BET specific surface area for the material.
Porosimetry (also called "Gas Adsorption," "Physisorption" Analysis, or "BET Analysis") is a highly flexible and accurate technique for measuring specific surface area, pore sizes / size distribution, and overall porosity of solid samples as well as active metal area, dispersion, and crystallite size for materials with gas-reactive surfaces like catalysts. These can impact electrical, physical, and thermal properties and affect the overall performance of devices and systems.
See also:
Capillary Flow Porometry (or Porometry) is an alternative porosity measurement technique better suited for permeable samples.
Strengths
Efficient characterization of solid sample surface area, porosity, pore size distribution, active metal area, dispersion and crystallite size
Highly accurate, detailed, and reproducible
Accommodates high-throughput analysis
Automated sample preparation to maximize precision
Limitations
Not optimized for large pore sizes (greater than 0.5 μm)
Learn More