7 Myths About Modern TEM
Click below to download this eBrief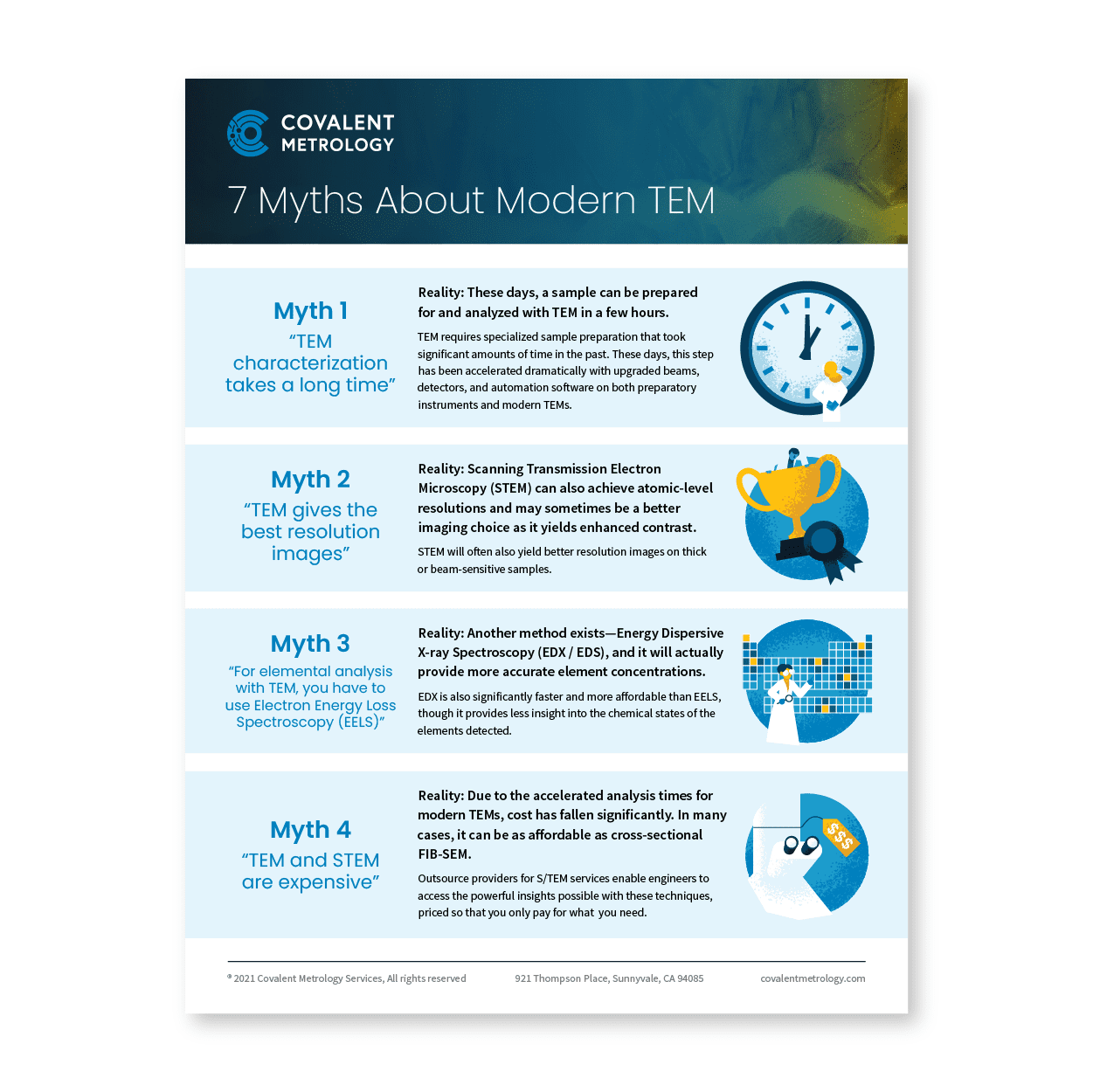 Covalent Metrology's expert team of S/TEM analysts assembled this eBrief to debunk 7 of the most common misunderstandings about modern S/TEM capabilities and applications. They break down some of the origins of these myths and explain why modern-day S/TEM characterization is growing in popularity and solving metrology challenges in new areas of research and engineering.
S/TEM techniques – and the powerful insights they unlock – have never been so approachable and affordable! Make sure you avoid these 7 Myths and set yourself up for success if S/TEM analysis could accelerate your next engineering project.
Learn More About S/TEM:
Transmission Electron Microscopy (TEM)
Scanning Transmission Electron Microscopy (STEM)
Read the Blog: Covalent Busts 7 Common Myths about Modern TEM
Contact Us for More Information on These Services
S/TEM Analysis at Covalent
Covalent Metrology's S/TEM Analysis group is led by Director Jason Donald, and the team has over 40 years of cumulative experience in EM and S/TEM characterization. Covalent uses new, cutting-edge instrumentation from Thermo Fisher Scientific to bust these myths and deliver high-quality TEM data with rapid turnaround times. Our 200 kV Talos TEM is equipped with a 4k Gatan OneView camera to capture every possible detail with exquisite resolution, along with quad-EDS detectors to maximize sensitivity and accuracy for EDS element analysis.