Thermal Solutions: Characterization of Epoxy Reinforced Glass by DSC and DMA
Click below to download this Application Note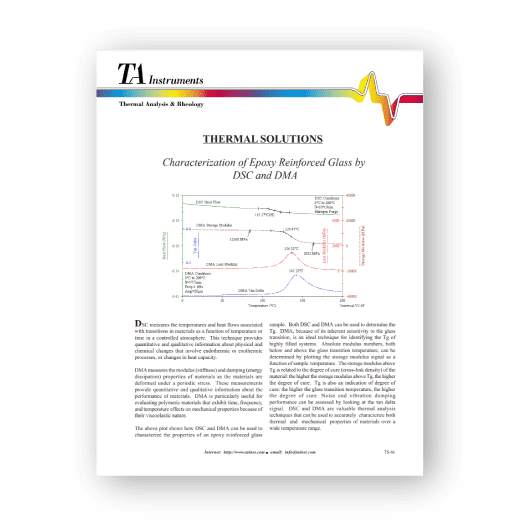 DSC measures the temperatures and heat flows associated with transitions in materials as a function of temperature or time in a controlled atmosphere. This technique provides quantitative and qualitative information about physical and chemical changes that involve endothermic or exothermic processes, or changes in heat capacity.
DMA measures the modulus (stiffness) and damping (energy dissipation) properties of materials as the materials are deformed under a periodic stress. These measurements provide quantitative and qualitative information about the
performance of materials. DMA is particularly useful for evaluating polymeric materials that exhibit time, frequency, and temperature effects on mechanical properties because of their viscoelastic nature.