Choosing the Right Surface Imaging Technique
Click below to download this eBrief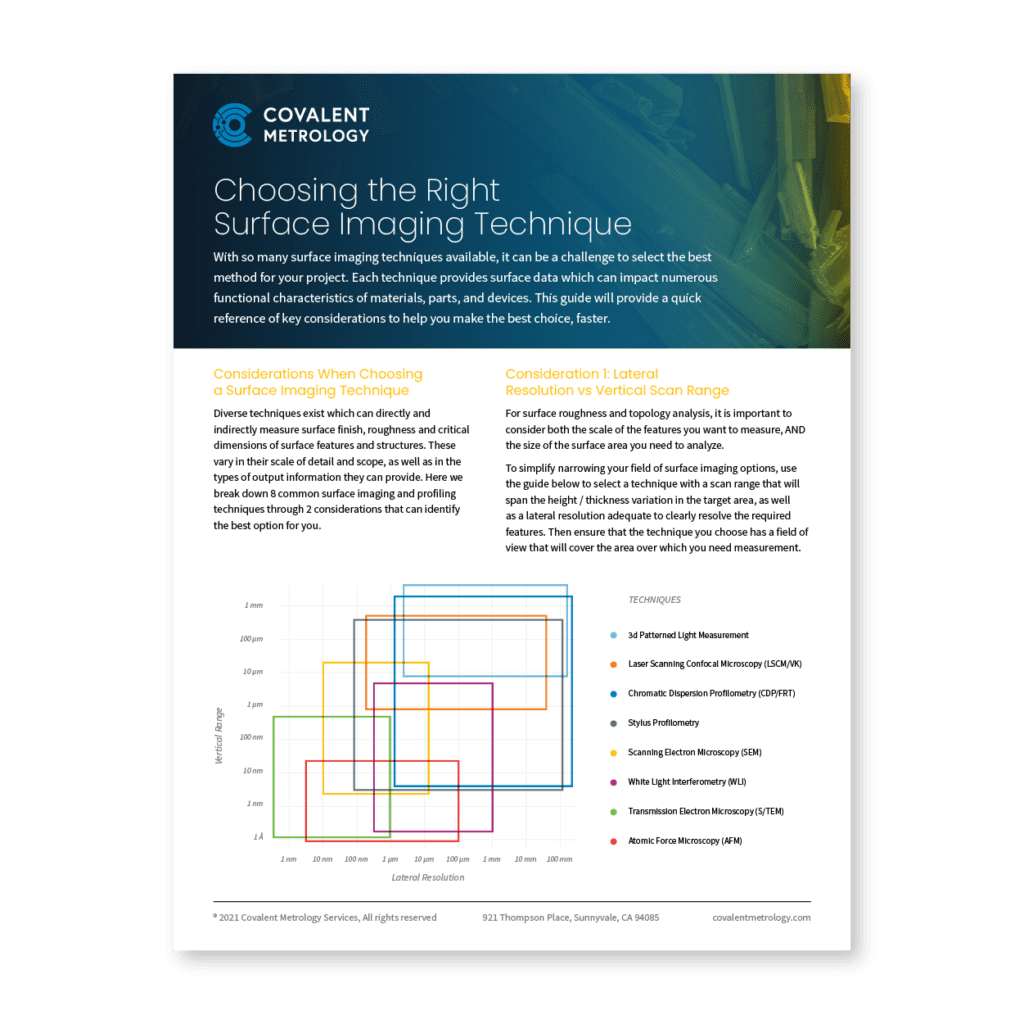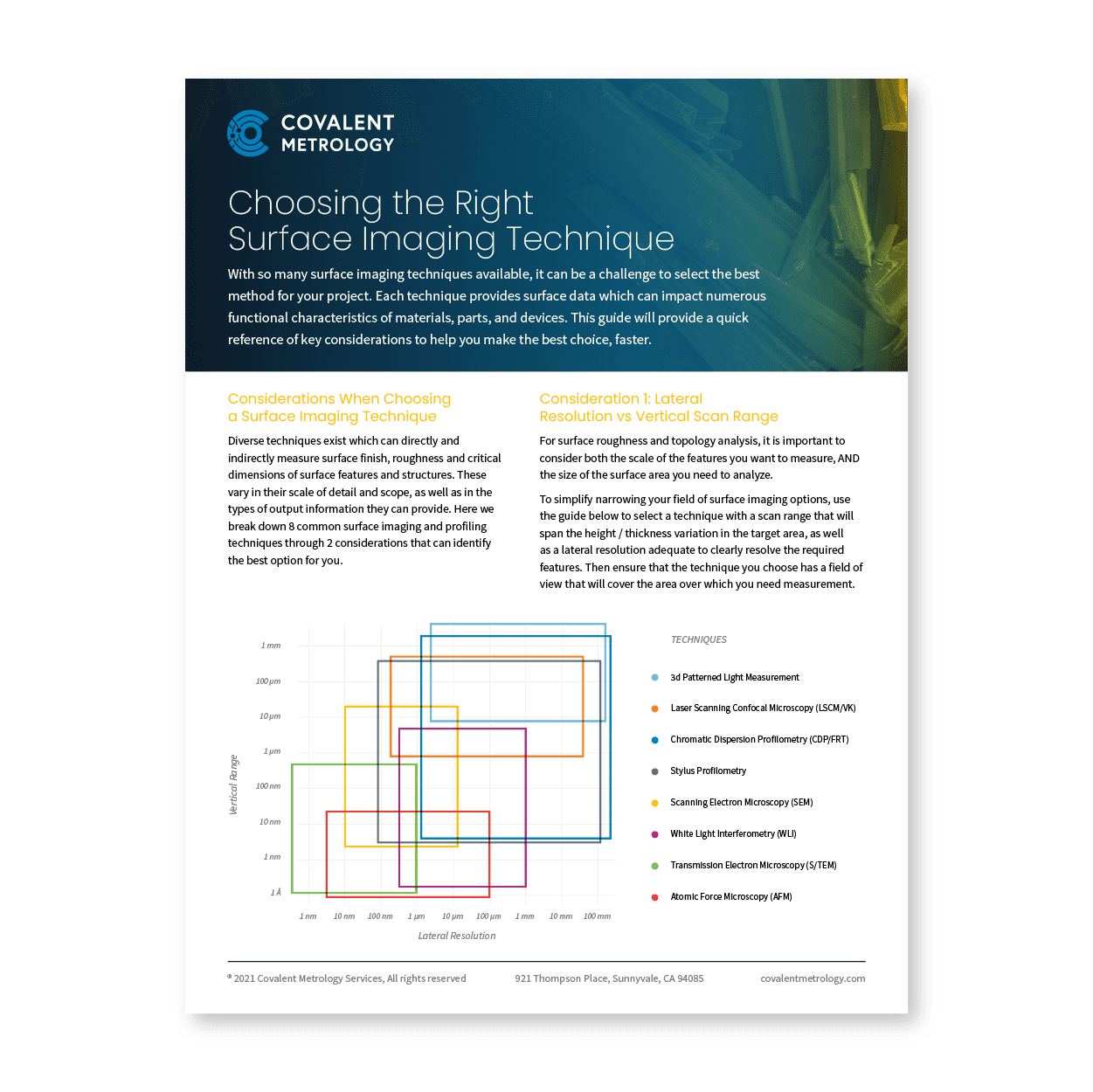 With so many surface imaging techniques available, it can be a challenge to select the best method for your project. Each technique provides surface data which can impact numerous functional characteristics of materials, parts, and devices.
This eBrief will provide a quick reference of key considerations across 8 main surface imaging methods to help you make the best choice, faster.
Read the blog: Guiding Principles when Planning Surface Roughness Analysis
For more information about the techniques in this eBrief, check out:
---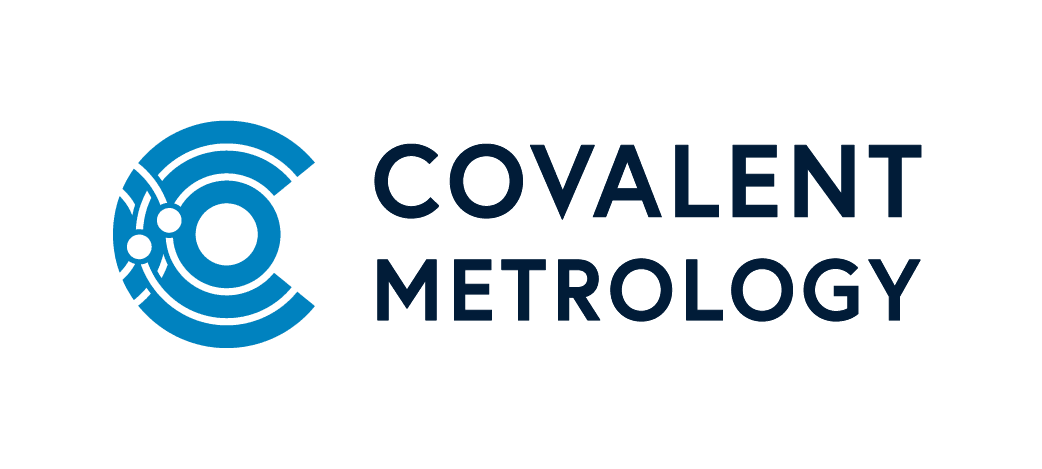 About Covalent Metrology
Covalent Metrology is a disruptive analytical services laboratory and platform based in Sunnyvale, California. Its mission is to help companies using advanced materials and nanoscale devices accelerate product development with deeper insights and better analytical data. Covalent offers comprehensive solutions and services that integrate state-of-the-art lab infrastructure, world-class experts in a wide array of analytical techniques, and modern data management and analysis.
Covalent now has over 500 customers in 30+ industries.
Learn more at: https://covalentmetrology.com